Sat, 27 Jan 2018
The First Night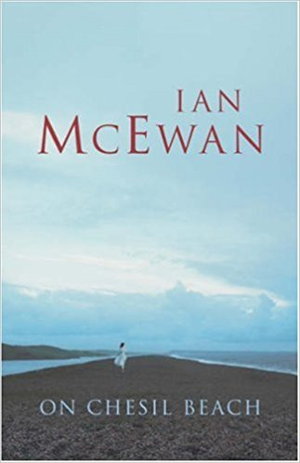 On Chesil Beach
By Ian McEwan
Score: 4/5
A typically well written book by McEwan but a very uncomfortable read. A frank exploration of the wedding night gone wrong. You cannot trust cover quotes in general, but on a McEwan book, a little more perhaps and the quote from the Independent on Sunday is "Wonderful ... Exquisite ... Devastating", which sets the tone.
Very powerful but also dreadful, in that I can't say I enjoyed reading it because it was so painful. Love can drive people to do the craziest things, as can physical desire and both are very powerful emotions that can overwhelm everything. How can one person know what another truly feels, if they don't say?
Thu, 25 Jan 2018
Almost There
The end of January, that is.
It's amazing how fast time flies but some months can be more interminable than others. The New Yorker magazine has a great cover for January 2018, as seen linked at Ann Althouse's blog :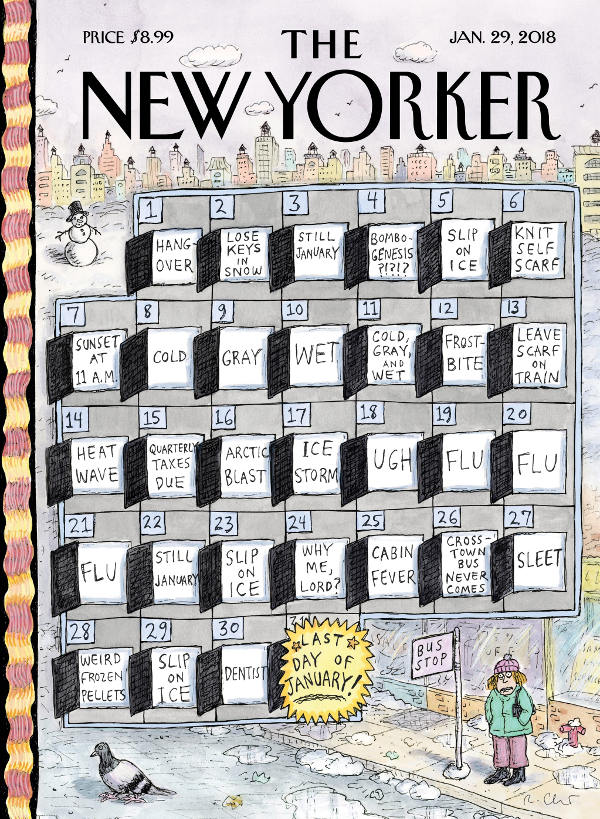 Mon, 15 Jan 2018
The Shadow of the Past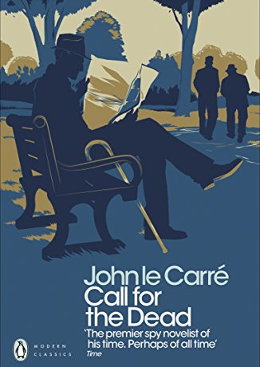 Call for the Dead
By John le Carré
Score: 4/5
This short novel is from 1961 and the first of le Carré's spy books, and the first to feature his recurring character George Smiley. The novel concerns the apparent suicide of a Foreign Office worker after a brief interview by Smiley himself. The fall-out from this leads to deeper problems, including the uncovering of a spy.
Like all the le Carré's books I've read recently, I enjoyed all of this. A lot of the background to Smiley is here, as well as incidents and people mentioned or met in later books. Some scenes, like the teasing out of information at the Repertory Theatre by the policeman Mendel (another great character himself) are absolutely wonderful. Le Carré is masterful when writing minor characters and how they speak and act (it's quite amusing as well). Helpfully, Smiley takes his time to sit and painstakingly list the facts as known at one point, so we also know where we are again. A whodunnit and detective book as much as a spy novel and another great read.
Sun, 14 Jan 2018
Virtual Modigliani
I went to the Tate Modigliani exhibition again, and this time I had a look at their virtual reality reconstruction of his Paris studio. As I was there early, I went straight in. The Tate web site describes it and also has a Youtube video showing how it was done.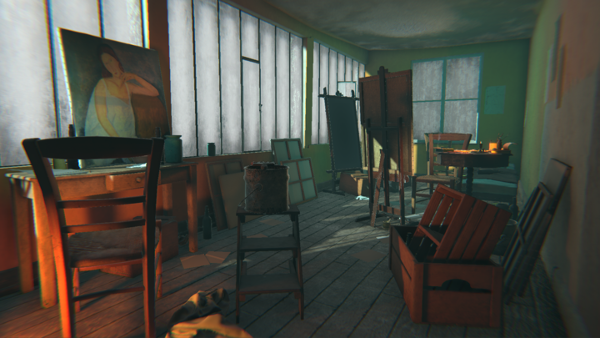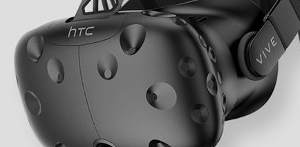 Using an HTC VR headset, the experience was pretty good. The headset was fairly comfortable and not too heavy, and the display and rendering of the VR world believable (almost). Even down to the specks of dust in the sunlight (a nice touch) and the cigarette smoke drifting up from the ashtray. Could have used a bit more resolution perhaps, but it was well done.
Sat, 13 Jan 2018
In Time and Silently
If you're near Dundas Street in Edinburgh, pop into the Scottish Gallery and have a look at Philip Braham's paintings. Very interesting pictures I'd love to see in real life.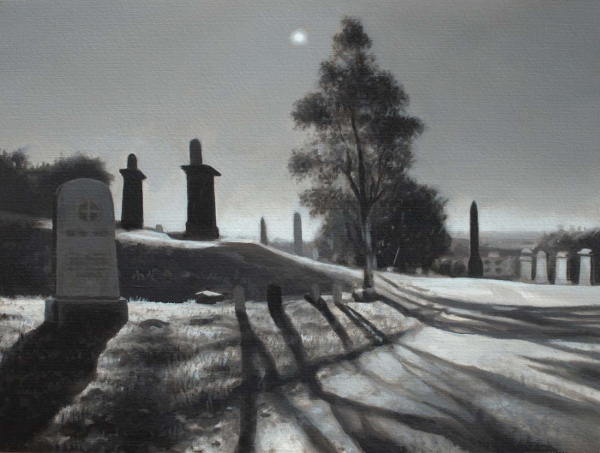 Above: Sighthill Cemetery (after Muirhead Bone),2017,oil on Fabriano Pittura Paper,30x40cm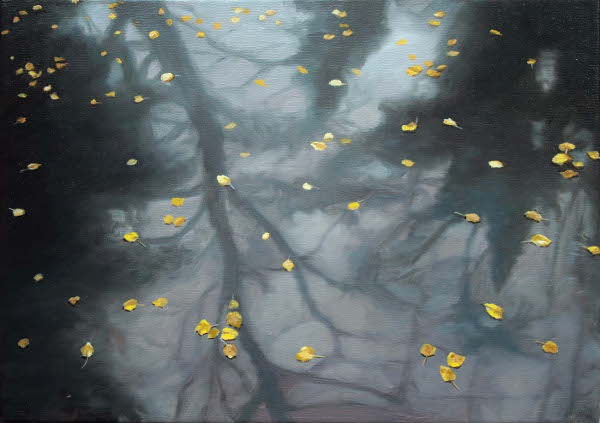 Above: Leaves in a Pool,2016,oil on linen, 25x35cm
Thu, 11 Jan 2018
Arachnophilia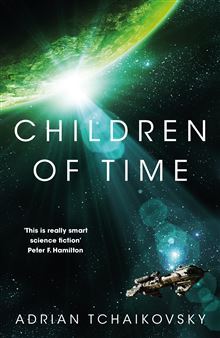 Children of Time
By Adrian Tchaikovsky
Score: 5/5
I was not far into this book before realising how good it promised to be and it did not disappoint.
One of the best books, let alone best "science-fiction" books, I've read. A story that spans a couple of thousand years, interrupted every now and then for the humans as they wake from suspension aboard their "ark" ship in deep space, and check up on things, or make their plans. Time is also a central character when you travel interstellar distances, with the possibility of generations being born and dying, sleepers aging at vastly different rates depending on their wakefulness and activity and lots of changes occurring. Both aboard a spaceship and on a planet.
Tchaikovsky's written a novel that really gripped from the start, in surprising ways. A novel that was exciting, thought provoking and beautiful, with more than one moment leaving me feeling astonished. This is really good. The ending itself was wonderful and inspired. Books like this come along rarely and I think I could easily recommend it to everyone, even the arachnophobes.
Mon, 01 Jan 2018
London Impressions
Here's to a good, positive and happy 2018. Happy New Year to everyone.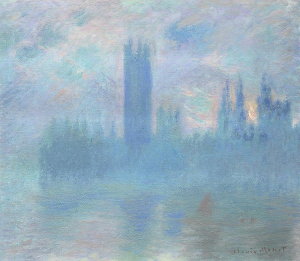 My new year day for the past few years has been a visit to Tate Britain and whatever main exhibition they've had on. This year for the Impressionists in London. I've been before but this is the sort of show I'll happily revisit (and now I am a Tate member, it's free as well). I think that Claude Monet's paintings of the Houses of Parliament are as luminous and beautiful as his famous haystacks. I did not realise he painted so many of them. The exhibition shows off a few near the end and they are really magnificent.