Fri, 30 Dec 2011
The Da Vinci Queue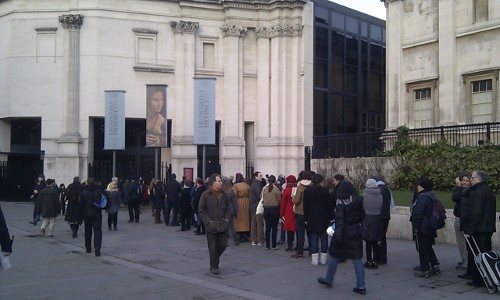 Up early to Trafalgar Square (8:30) and thinking maybe, just maybe, I'll be able to get in and see the Leonardo exhibition on at the National Gallery, Painter at the Court of Milan. Sadly, it was not to be.
Turning the corner and seeing a very long queue snaking around the building made me snap back to reality. I half-heartedly joined the end and waited a few minutes. However, some staff were walking down the queue saying that there were "no tickets" and that we would not get in, so I gave up and went to the Wallace Collection again instead. I might try Leonardo one more time in January.
In the meantime, the Wallace is a great collection of lots of stuff. Including paintings, furniture, porcelain, ceramics and medieval armour. A particular emphasis on pre-revolution French art.
Madame Perregaux was reportedly very pleased with this portrait because it was very flattering. I like it as well, the eyes are almost twinkling.
Wed, 28 Dec 2011
Vermeer's Women in Cambridge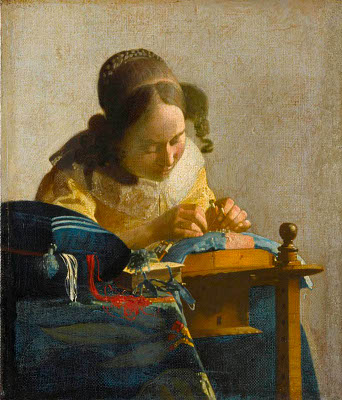 There are some wonderful pictures on display in the exhibition taking place at the Fitzwilliam Museum in Cambridge, Vermeer's Women. Not all of them by Jan Vermeer himself.
Although Jan Vermeer is one of the best known of the Dutch 17th Century masters, some of the others here are also amazingly good, even painting similar subjects. For example: Pieter de Hooch and Gerard ter Borch.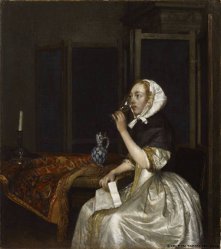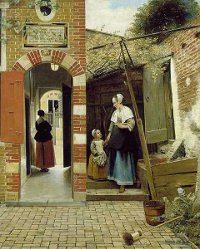 Most of these artists are best known for the beautiful way they painted interior light and shade. But another thing you notice is how good they were are creating very believable
textures
, whether the silk of a dress, the suede of a chair pillow or the hard wood of furniture.
There's a 10 minute discussion about the exhibition on You Tube :
You Tube hosts many interesting videos on these artists, including Vermeer's Milk Maid.