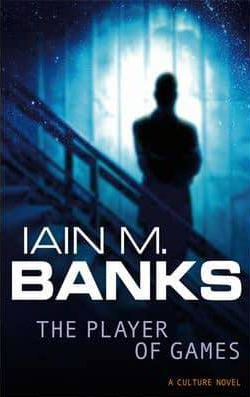 Player of Games
by Iain M. Banks
Score: 4/5
Second time lucky? The last time I read Player of Games I was underwhelmed. I thought the book was okay but a little dull, perhaps a bit hard to understand and lacking in action. Over the years since, however, I keep on coming across people online who consider this book a favourite, and perhaps the best "Culture" novel he wrote. So, an impetus to give it another chance. As is increasingly clear to me, the reaction you have to a book is very dependent on when you read it.
So now I am very glad I came back to the novel because I really liked it this time. I'd forgotten almost all of the story so it felt fresh. It is not action packed, akthough it has some and is a bit more "cerebral" perhaps. The story's about a complicated game: a "game" a society uses as a part of its organising principles. So we learn about cruelty, hierarchy, equality and politics through a cast of very different, and not always very likeable, characters. This is typical Banks, as is the "Culture" culture and humour, including a malicious drone. Things are not always what they seem but we get a satisfying, dare I say, happy ending?
I think I would now consider myself a "booster" of this book.