Sun, 31 Dec 2017
A Little Darkness in the Background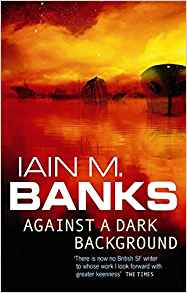 Against a Dark Background
By Iain M. Banks
Score: 3/5
A Banks science-fiction novel but not set in the Culture universe. An aristocrat and her team of ex-military adventurers chase a mysterious book that leads to an even more mysterious, and almost mythical, "Lazy Gun" (the last of eight). Not as stupid as it might sound when laid out like that because being Iain M. Banks it still has much style and some substance. Even if it is not one of his best in my opinion.
Basically a fairly fast paced quest, with action and explosions a-plenty, and a lot of to-and-fro team bonding and banter. Some of it is very good, and there are also good set piece fights and other situations, but the whole never quite gels for me. The ending, even as action packed as it was, disappointed and was somewhat expected. In many ways, the lead character is set up to be extremely unsympathetic: an aristocrat capable of cold and off-hand cruelty. But Banks pushes you to root for her and her gang, and she is written much more sympathetically later on. If you know Banks' politics and worldview, this is slightly odd perhaps.
An accessible Banks book then, but not one of his best or most interesting.
Sat, 30 Dec 2017
Let's Go Crypto
I read a Charles Stross novel a while ago called Glasshouse. Set in the future, a passage in the book stayed with me. Looking back at the historical record and how much information has been stored, saved or lost, he described how a switch to digital storage had caused a big hole in the record because at some point, "for no obvious reason" everything had started to be encrypted. And that's what I thought: for no obvious reason. Why bother encrypting these blog posts?
For the last year or two, a big push has been made by some tech companies, concerned about privacy mainly, to move to securing and encrypting web sites: this uses the HTTPS protocol rather than plain unencrypted HTTP. Google have even gone as far as saying they would favour HTTPS sites over HTTP only, and start pushing in other ways as well.

This web site does not "need" encryption and contains no private or sensitive information, and for this reason I've held back and wondered what all the fuss is about. However, implementing the tech is now a lot less hassle than it used to be, particularly using something like Let's Encrypt, and I've now gone ahead and done it.

Now, when browsing the Sherringham Blog you can rest easy that the little green lock icon means it is much harder for anyone to intercept and change the web pages as they flow to your web browser over the internet.
Fri, 29 Dec 2017
Talk Talk ... Avoid Again
I often use Teamviewer to remotely login and help relatives with various computer problems. It's a very useful application and I'm very grateful that they make it free for home use. Highly recommended.
Just before Christmas, it stopped working for one of my relatives. No ID shown, and it reported a problem connecting to its servers. After a lot of to and fro (it's hard doing technical support to someone who only has basic computer usage skills), I got Skype screen sharing going, which helped. I can't interact with the desktop but I could see what was happening at least and advise. Still, this all takes a lot of time. Errors accessing the Teamviewer web site (SSL secure connection issue?) made me worry about a virus or malware.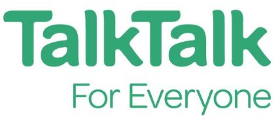 Eventually, a horrible thought dawned on me: Talk Talk might be blocking Teamviewer. I recalled they had done this before and there was an out cry from their users. And it turned out that this was the problem. Talk Talk, worried about internet scammers, have blocked Teamviewer. I found news and some details on The Register, then visited the Talk Talk forums to see all the people affected asking for help. Terrible again. It looks like a DNS block, so I talked my relative into changing to Google's DNS servers (helped by Skype) and got Teamviewer working again. Thanks Talk Talk for wasting hours of my time at Christmas!
Once again, I am just shocked that the company can do this without warning and mess so many customers around. A lot of these customers don't know what's wrong or how to fix, how to "chat online" with support, or call support and hold for help. It's just terrible. I've moaned about them before and, once again, would never suggest people use this company.
Thu, 21 Dec 2017
The Spy Who Came in from the Cold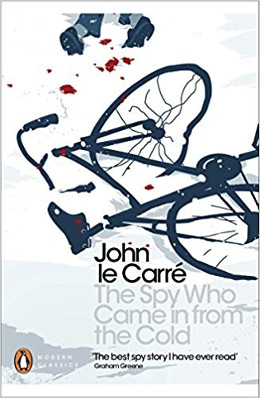 The Spy who Came in from the Cold
By John le Carré
Score: 5/5
The Spy Who Came in from the Cold was le Carré's breakthrough novel of 1963, the one that made his name. When written, the Cold War had well and truly hardened into a very unforgiving and brutal form, albeit one that never got to the point of hot war between the major blocs. The Second World War and its aftermath was a fresh memory and the cynicism that a large number of the population of America and Europe subscribe to today had not yet manifested itself. So a book like this, an unsettlingly harsh look at the reality of the spy "game", was bound to cause a stir. Far from a James Bond world, we have troubling moral equivalence between the methods sometimes used by both sides.
A strong plot and great characterisation is the core of the book. Alec Leamas, the jaded British spy trying to do a last job and destroy his East German nemesis, is beautifully put together, as are his foils, such as the Jewish communist interrogator Leamas learns to somewhat admire. There's a horrible sinking feeling in the pit of your stomach as you know the way the final scene will go. But twists and turns are still to come, even if the sinking feeling never goes away, and there's a final emptiness at the end. A really great novel.
Tue, 12 Dec 2017
Rolling the Dice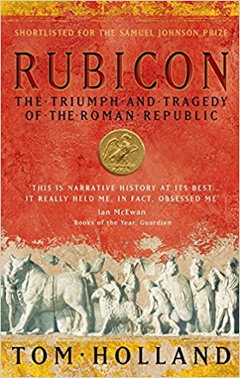 Rubicon
By Tom Holland
Score: 5/5
The late Roman Republic had no shortage of great people and large talents, a usually constant competition to amass the most money and prestige, elbowing out the competition, and in some cases, getting them exiled (or killed). This period of ancient history has held a fascination for a lot of writers and historians over the years and it is easy to see why. The personalities and exploits are often so outrageous that it is quite amazing that they happened over the course of barely fifty years. In a good writer's hands, these stories are still exciting, and sometimes appalling. There is also a lot to recognise from our own times.
Luckily, Tom Holland is a very good writer and historian and has written a superb history book, one of the best I've read. I can thoroughly recommend this, even to those who might be averse to "history". This is the opposite of dry.
Sat, 09 Dec 2017
Portrait Demo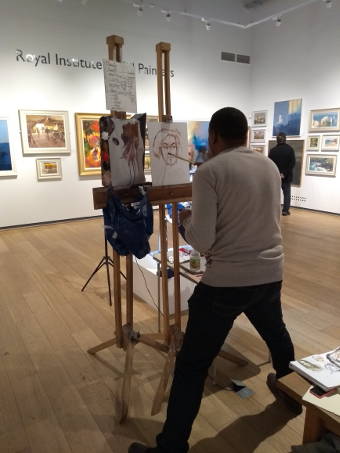 At the ROI show this morning again and artist Adebanji Alade was doing a demonstration of portrait painting in the main space.
He made a great start, capturing a very good likeness. This was a "drawing" phase in thin, diluted brown oil paint, getting the proportions and large shapes down, before moving on to the darks, mid-tones and then lights. He has quite a presence and is very personable and fun to listen to. He made sure to describe the steps he did and why; it was really useful listening to him talk.
He has some work in the show this year and a great web site. This includes some video clips of him painting on the BBC.
Thu, 07 Dec 2017
Bubbleonomics
A few financial or property bubbles around just now: Sweden has a bit of a housing bubble, Australia as well. The Economist has an article about another one: Bitcoin.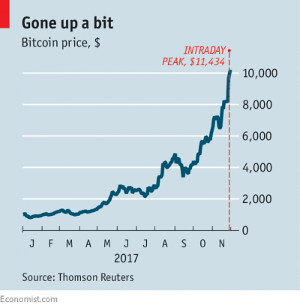 One bitcoin has jumped in value from $1,000 to over $10,000 this year, making some people very rich indeed. That's if they can sell them because it's not such a liquid market. As the article says about each Bitcoin transaction :
Each transaction has to be verified by "miners" who need a lot of computing power to do so, and a lot of energy: 275kWh for every transaction, according to Digiconomist, a website. In total, bitcoin uses as much electricity a year as Morocco, or enough to power 2.8m American households. All this costs much than processing credit-card transactions via Visa or MasterCard.
There are people who are starting to worry about whether bitcoin mining will impact "climate change" plans. As for bubbles and their end-game, they also note :
Some remember Nathan Rothschild's remark about the secret of his wealth: "I always sold too soon."
Bitcoin seems to have climbed to $17,000, adding over $4,000 in less than a day! It's so volatile that who would want to use it as currency? Who knows what it is now ...
Tue, 05 Dec 2017
Modigliani at the Tate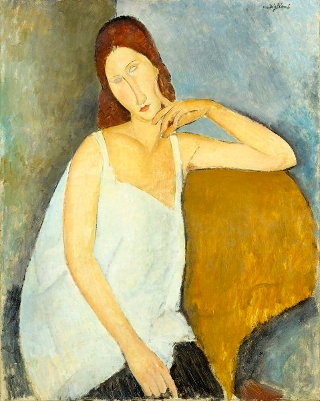 The Tate Gallery has had some very good exhibitions on recently, and with more to come, I decided to become a member. My first visit as a member was to Tate Modern on a horrible grey drizzly Sunday morning for the Modigliani show. I really like this early Twentieth Century Italian artist: his angular, colourful paintings are instantly recognisable and classic "modern" art.
Right: Jeanne Hébuterne, Oil on canvas, 1919, 91.4 x 73 cm
Below: Jean Cocteau, Oil on canvas, 1916, 100.4 x 81.3 cm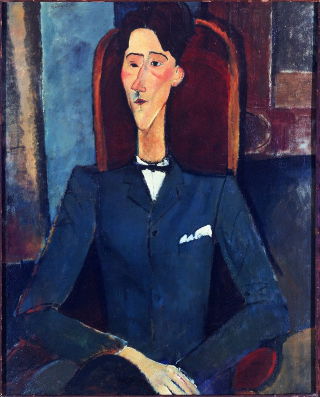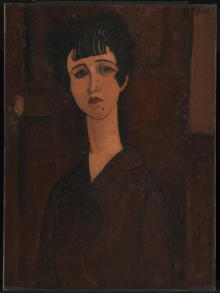 Above: Portrait of a Girl, Oil paint on canvas, 1917, 806 x 597 mm
The exhibition was excellent, with a lot of paintings and some drawings. Iconic portraits and the classic nudes. One of the subjects was Jean Cocteau (see above), a lovely painting but one where Cocteau (who bought it) said :
It does not look like me, but it does look like Modigliani, which is better.
Tate Modern is cavernous, and can be drafty. An enormous and impressive space but one that they sometimes have trouble filling. So, meanwhile in the main space, they put a soft carpet down with a playground at the bottom and, as the families appear, it is soon taken over by children of all sizes, many small ones lying down and rolling from the top. Quite funny to see actually. Enough of this pompous art stuff! Thoughts I've sometimes had in this building.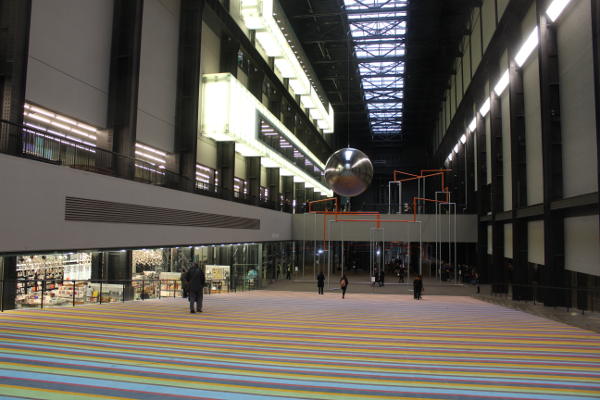 Sun, 03 Dec 2017
ROI 2017
The 2017 Royal Institute of Oil Painters Annual Exhibition is on just now and, as usual, has many very good paintings in it. Even one or two acrylic pieces. One of many good artists on display is Lucy McKie, a phenomenally good realist oil painter. I would encourage you to check her web site to see how amazing her stuff can be.
Her picture of the bus (below) was used on the cover of the catalogue this year.
Lucy McKie was only one of many artists and paintings worth seeing however. The show is always worth a look, and only five minutes from Trafalgar Square. I'd like to go again, but note that it ends next weekend.
Below:
Lucy McKie,
Old Toy Bus on Glass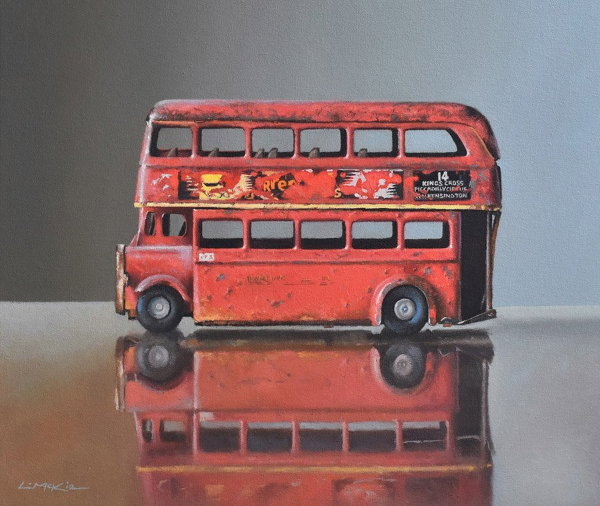 Below:
Adventurer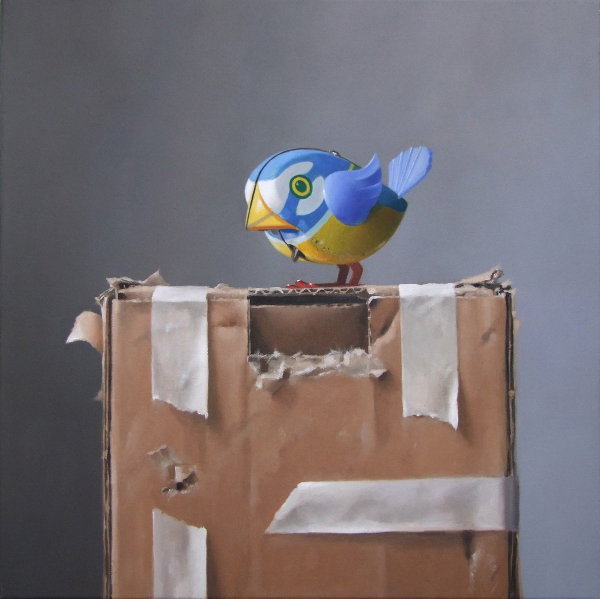 Sat, 02 Dec 2017
Burnishing the Frame
The National Gallery has a good YouTube channel, with talks about paintings, discussions about exhibitions and behind the scenes looks. A good series for the season is called Gold, and one episode looks at how the framing department works. The gallery has a lot of frames to take care of, and many are very ornate with a lot of embossed gold to them. It also has a mention for one of the largest and most ornately framed paintings the gallery has, the painting The Raising of Lazarus.
Fri, 01 Dec 2017
Buried Giant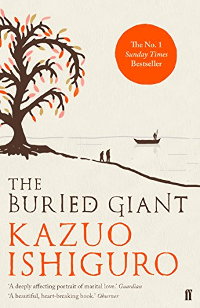 The Buried Giant
By Kazuo Ishiguro
Score: 1/5
I have wanted to read something by Ishiguro for a while and saw The Buried Giant for sale cheaply in a charity shop. This was about two weeks before the world learned that he had won the Nobel Prize for Literature.
Unfortunately, I found this book to be terribly dull and written in a very flat and boring way. Some sort of "fable", I started to wonder if it was aimed at children, or young adults. I kept on expecting something more to happen and be explained, perhaps a deeper significance to the novel. For this reason I pushed on and forced myself to finish it, but the ending was also a big disappointment. No doubt the Booker Prize winning Remains of the Day is better and I still plan on reading that. But avoid this one.