Sun, 10 Sep 2017
In The Studio and Out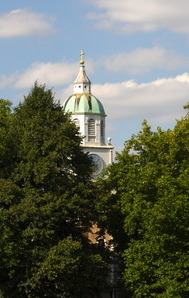 The August Bank Holiday in the UK is traditionally wet and horrible - except the weather this time was really nice. The Saturday held out well: hot and sunny. This made the revellers at both the Notting Hill Carnival and the South West Four weekender (round my way) very happy. Most years I feel some sympathy for them: wellies required, even if the girls aren't wearing much else. Not this year though.
On Saturday mornings, I normally pop out and have a coffee, and often a croissant, somewhere in the West End before a museum or gallery visit (or even shopping on occasion). One of my favourite places for this is the Waterstones bookshop on Tottenham Court Road. It's a fairly recent arrival and I got into the habit of going for a lunchtime coffee there before my work moved to Wapping. Good bookshop and a lovely, relaxed cafe/bar downstairs (yes, even beer and wine), with great coffee (a favourite coffee is Union Bobolink).

To top it off, the people who work there are helpful, friendly and know their books and make it a pleasure to pop in and have a chat sometimes. It works to encourage the odd book purchase as well and keep the book queue a good size.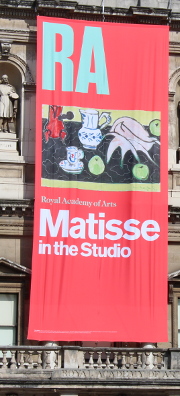 After this, I went to the RA for their Matisse show, Matisse in the Studio. I have to admit that Matisse was never a favourite of mine; I like some of his graphic work, drawings and design patterns but I was often lukewarm about him. Certainly colourful and often playful. This show did not change my mind, although a lot was more the bric-a-brac and pieces he had around him from his studio, things that might inspire. I still enjoyed a stroll around the exhibition, especially his bronze sculptures and some of his drawings. A comment in The Guardian suggests that the Matisse on show at the Bernard Jacobson Gallery (Duke Street) might be better.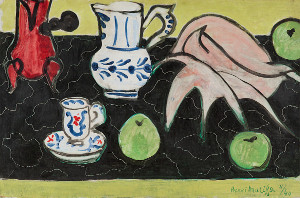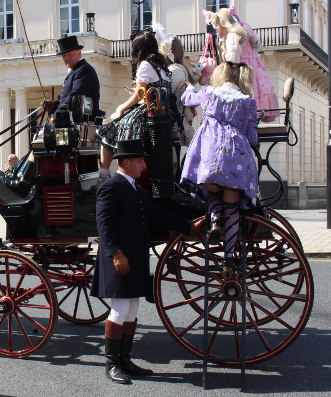 On the way home, I came across an odd sight: a queue of women outside the Institute of Directors buildings on Pall Mall. Some a lot older than "girls", but all dressed in some sort of cosplay outfit, a cross between a schoolgirl and Goth. I suspect this is a Japanese Manga style or offshoot but also part of the 21st Century eternal childhood. A bit bemusing to everyone passing by!