Tue, 20 Jun 2017
The New English 2017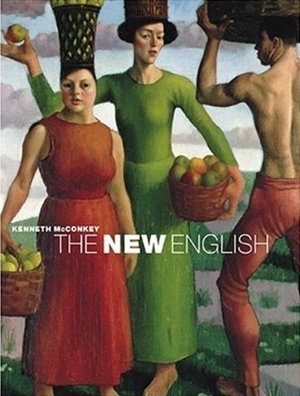 At a recent visit to the RA, I saw the book The New English, a history of the New English Art Club, on sale at half price and bought it. I read it before visiting the NEAC annual exhibition at the Mall Galleries at the weekend and it was a good background. The art world is often full of strange characters and competition, and also some biting criticism. The NEAC often had to contend with the same question asked every few years: is it "new", and what makes it "English"? A worthwhile read but with some great pictures of course.
And so to the 2017 exhibition. Very good as usual and a stand out painting is one others also picked out. This was a large Peter Brown painting, really capturing a very rainy street in Bath :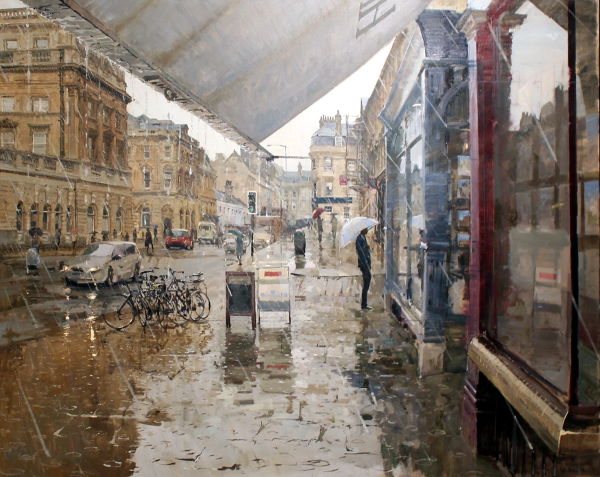 Above: Absolutely Chucking it Down, George Street, Bath, Peter Brown, Oil, 152x191cm
This was awarded the "The NEAC Critics'" prize for 2017. Very deservedly I think.