Sun, 14 May 2017
Factory Sirens in F Sharp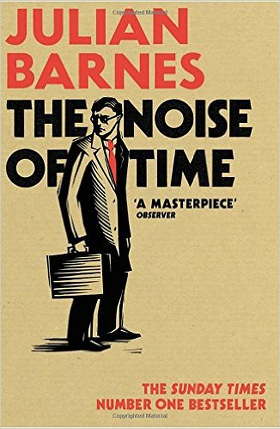 Noise of Time
By Julian Barnes
Score: 5/5
When you chop wood, the chips fly: that's what the builders of socialism liked to say. Yet what if you found, when you laid down your axe, you had reduced the whole timberyard to nothing but chips?
I thoroughly enjoyed this novel, the first Julian Barnes I've read. It tells the story of Dmitri Shostakovich, the famous Russian composer, in his own words, as he lives and tries to survive the calamitous 20th Century. Born before the Bolshevik Revolution, he lived his entire working life in Soviet Russia, much of it under Stalin, with all that meant.
The book is very funny in parts, but also sad and poignant. There are some beautiful descriptions of the strange life one has to lead in such a world and the contradictions he faced. And of course, the compromises made. A wonderful book about a man who knew his limitations and struggled to create his art under the most trying circumstances.