Sat, 04 Mar 2023
Garage Classic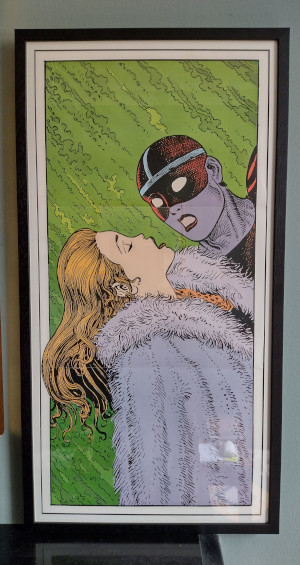 Going through some of my old comics and comic books, I came across a hardback French edition of Moebius' Le Garage Hermétique, the first version in colour. A true classic of French bande dessiné and a strip I first came across in the American Heavy Metal magazine in the late 1970's. This colour version was published by Les Humanoïdes Associés in October 1988.
Inside is a colour poster insert: a blow-up of one of the most striking panels in the strip. I had completely forgotten about his but what a wonderful surprise to rediscover. It is revealed that it was a woman under that hat all along, not a man!
This is not something to leave hidden away inside a book anymore. It deserves a frame and to be hanging on a wall. RIP Jean Giraud a.k.a. Moebius.