Thu, 28 Apr 2022
The Expanse TV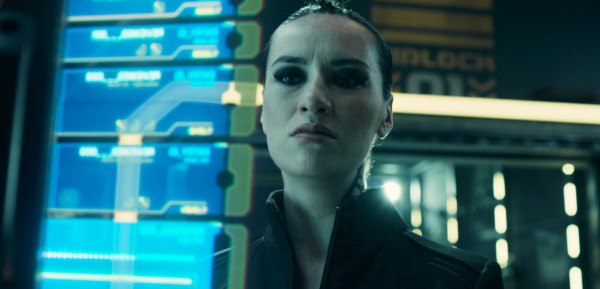 I finished book eight of The Expanse series, Tiamat's Wrath, a while ago and have been waiting for the last book to be published in paperback in the UK (June I think). In the meantime, the TV series grew in critical acclaim and then recently came to an end (with season six). I finally sat down to watch them all and, in a word, was impressed.
The TV show has been blessed with a good cast, good scripts and a good production. The books work particularly well because the characters work so well: you come to care about them. Happily, this is also the case on the show. There comes a point where your understanding and sympathy for the characters allow their moments of silence or laughter to say everything you need. There is plenty of action and adventure packed in on the screen, and more compressed than the the page, but the quiet moments make a lot of difference. The terrible trials and trauma people go through on the page have been translated to the screen in a very satisfying way, and a way that packs the same emotional wrench I remember from the written words. There's a lot of dross around: it is very refreshing to meet its polar opposite.
Fri, 22 Apr 2022
Black Haired Girl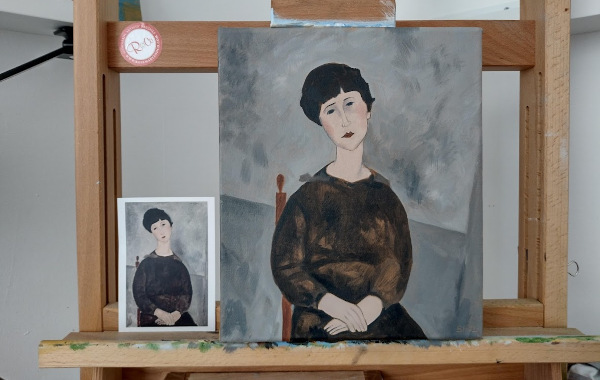 Above we can see my copy (on right) of Amedeo Modigliani's 1918 oil painting Black Hair (Young Dark Haired Girl Seated). I did this from a postcard (on left): the original oil painting is 92x60cm, mine is 25x30cm. I like the stylised, doll-like quality of his work. This piece seems very sympathetic to me.
This was also the first time I used a proportional divider tool to get the copy proportions correct. It worked well and is a little less time consuming than using a grid.
I bought the postcard at the Tate's Modigliani exhibition back in 2018. I wrote about the VR studio reproduction they put together.
Thu, 21 Apr 2022
Brentford Covered Warehouse
This is a watercolour painting by Tracy Love as featured in the 2022 Mall Galleries Royal Institute of Painters in Watercolour :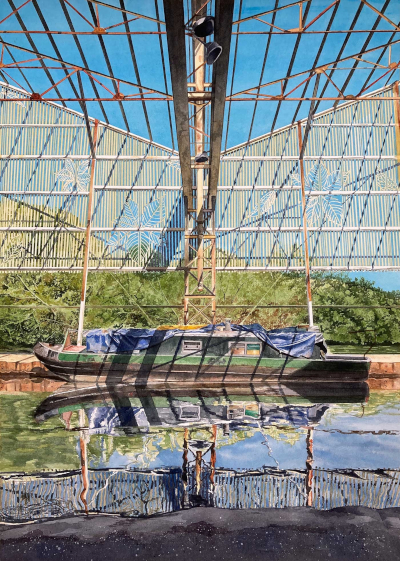 Well, what a stunning piece if work! Who knew Brentford had such a beautiful covered warehouse? This is a complicated work to paint, with many intricate details. It must have taken quite a while. Once again, this just goes to show how great watercolours can be, something I am reminded of every year when I visit this exhibition online.