Tue, 26 Nov 2019
Drizzly Monday Afternoon
A Monday afternoon, a bit wet, but getting out of the house for an hour or so to look at some art. First call was the Dundas Street Gallery for an exhibition called Lost Castles by Nichol Wheatley. He was in the gallery and very personable for a chat about his background, art, technique etc. .The oil paintings seem to be popular and quite a few were sold, always a great sign and good to see. The works are colourful and striking, the theme being old Scottish castles, often run down and broken. Lochs, sunsets and mist can add to the atmosphere.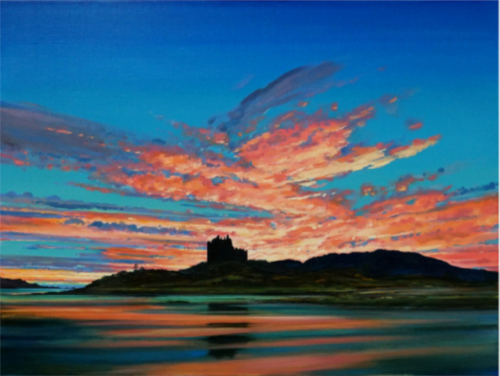 Second gallery visit was to the Torrance Gallery for a look at their Christmas Exhibition. The gallery is always interesting, showcasing a large number of art works. For Christmas 2019, even more works on display and some very good indeed. Of particular note were the watercolours by Ken Ferguson: beautiful work. He is the second watercolourist that's got my attention recently.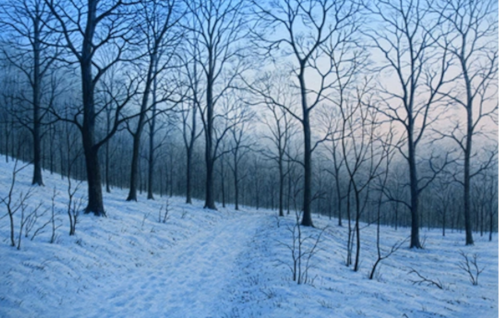 See more of his work at the Holroyd Gallery site.