Sun, 16 Jun 2019
Van Gogh in Britain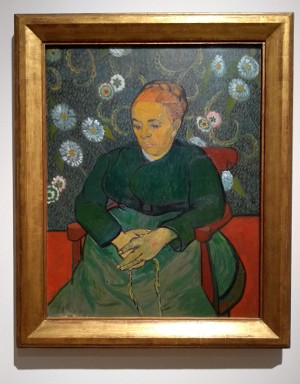 A second visit to the Van Gogh and Britain exhibition at the Tate. My first visit was a month or so ago, but not an entirely happy experience: too busy. This time was much better: still busy but at least I could get a proper look at the paintings and displays.
Left: Augustine Roulin (Rocking a Cradle), Oil on Canvas, Arles March 1889
I initially thought that the British connection was a little strained, but second time around I can see that there was a stronger link than I saw at first. This is shown in Van Gogh's letters, books, pictures and prints he owned. The curators have mixed in a lot of period media, including prints and literary sources (like Dickens).
I particularly liked the Gustav Doré prints, and Van Gogh's copy of one of them showing the exercise yard inside of Newgate Prison :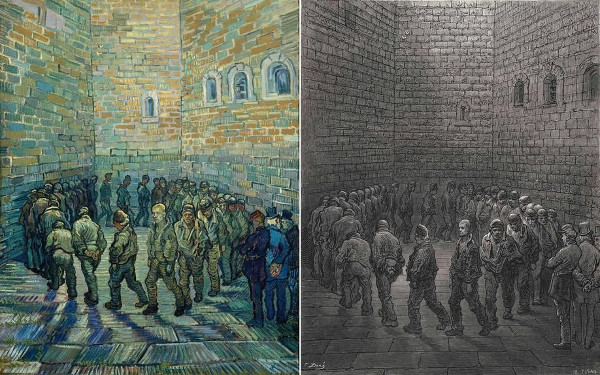 In the end, who can quibble with seeing Van Gogh paintings you've not seen before? On top of this, we are also shown art works with a debt to the Dutch master, including some lovely Peploe paintings.