Fri, 29 Dec 2017
Talk Talk ... Avoid Again
I often use Teamviewer to remotely login and help relatives with various computer problems. It's a very useful application and I'm very grateful that they make it free for home use. Highly recommended.
Just before Christmas, it stopped working for one of my relatives. No ID shown, and it reported a problem connecting to its servers. After a lot of to and fro (it's hard doing technical support to someone who only has basic computer usage skills), I got Skype screen sharing going, which helped. I can't interact with the desktop but I could see what was happening at least and advise. Still, this all takes a lot of time. Errors accessing the Teamviewer web site (SSL secure connection issue?) made me worry about a virus or malware.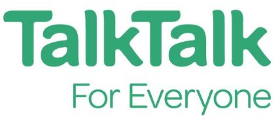 Eventually, a horrible thought dawned on me: Talk Talk might be blocking Teamviewer. I recalled they had done this before and there was an out cry from their users. And it turned out that this was the problem. Talk Talk, worried about internet scammers, have blocked Teamviewer. I found news and some details on The Register, then visited the Talk Talk forums to see all the people affected asking for help. Terrible again. It looks like a DNS block, so I talked my relative into changing to Google's DNS servers (helped by Skype) and got Teamviewer working again. Thanks Talk Talk for wasting hours of my time at Christmas!
Once again, I am just shocked that the company can do this without warning and mess so many customers around. A lot of these customers don't know what's wrong or how to fix, how to "chat online" with support, or call support and hold for help. It's just terrible. I've moaned about them before and, once again, would never suggest people use this company.