Tue, 05 Dec 2017
Modigliani at the Tate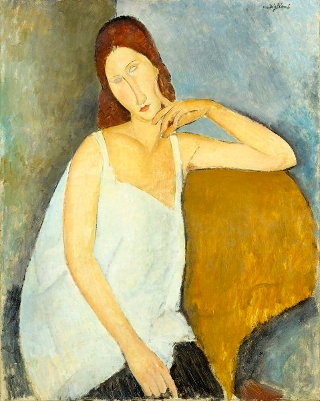 The Tate Gallery has had some very good exhibitions on recently, and with more to come, I decided to become a member. My first visit as a member was to Tate Modern on a horrible grey drizzly Sunday morning for the Modigliani show. I really like this early Twentieth Century Italian artist: his angular, colourful paintings are instantly recognisable and classic "modern" art.
Right: Jeanne Hébuterne, Oil on canvas, 1919, 91.4 x 73 cm
Below: Jean Cocteau, Oil on canvas, 1916, 100.4 x 81.3 cm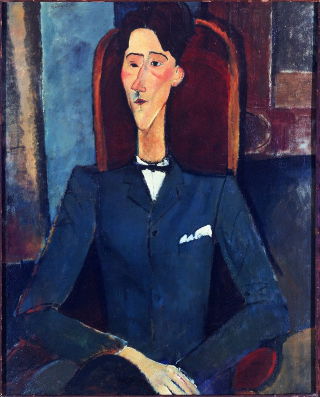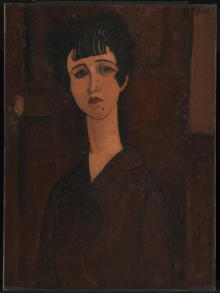 Above: Portrait of a Girl, Oil paint on canvas, 1917, 806 x 597 mm
The exhibition was excellent, with a lot of paintings and some drawings. Iconic portraits and the classic nudes. One of the subjects was Jean Cocteau (see above), a lovely painting but one where Cocteau (who bought it) said :
It does not look like me, but it does look like Modigliani, which is better.
Tate Modern is cavernous, and can be drafty. An enormous and impressive space but one that they sometimes have trouble filling. So, meanwhile in the main space, they put a soft carpet down with a playground at the bottom and, as the families appear, it is soon taken over by children of all sizes, many small ones lying down and rolling from the top. Quite funny to see actually. Enough of this pompous art stuff! Thoughts I've sometimes had in this building.