Sun, 03 Dec 2017
ROI 2017
The 2017 Royal Institute of Oil Painters Annual Exhibition is on just now and, as usual, has many very good paintings in it. Even one or two acrylic pieces. One of many good artists on display is Lucy McKie, a phenomenally good realist oil painter. I would encourage you to check her web site to see how amazing her stuff can be.
Her picture of the bus (below) was used on the cover of the catalogue this year.
Lucy McKie was only one of many artists and paintings worth seeing however. The show is always worth a look, and only five minutes from Trafalgar Square. I'd like to go again, but note that it ends next weekend.
Below:
Lucy McKie,
Old Toy Bus on Glass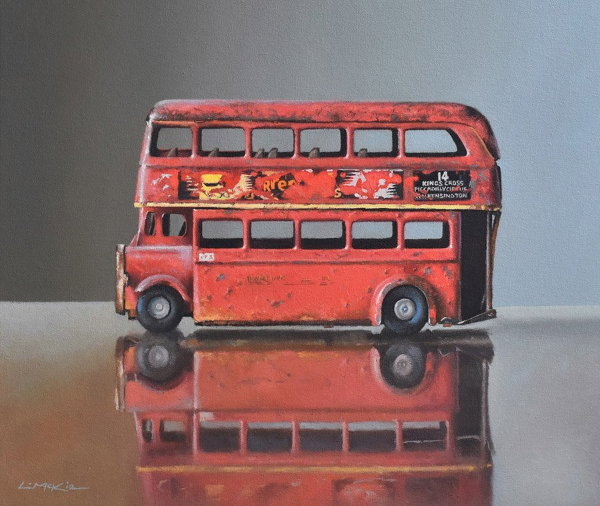 Below:
Adventurer