Sun, 12 Nov 2017
Burrell in London

When I'm up in Scotland, I often mean to visit the Burrell Collection in Glasgow, but have never managed to get around to it yet, mainly due to the slight difficulty in getting there. Now it's closed for refurbishment until 2020.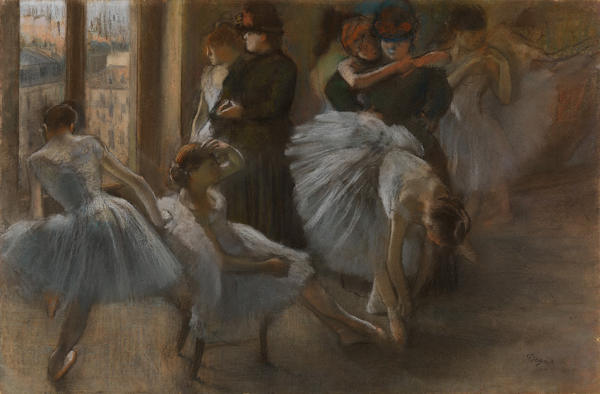 Above:
Le Foyer de l'Opera
, c.1877-82 (pastel on board)
While closed however, the National Gallery in London has managed to borrow the Degas pictures and put on a free show. Degas was a very talented artist and, although usually considered alongside the Impressionists, he went his own way. Famous for his ballet dancers, he can really capture the human form and movement with a few strokes of the pen or brush, and his deep colourful style is also unmatched. Great at oil painting, perhaps even better at pastel painting.
A lovely small exhibition with a chance to see some great work.
Below:
The Rehearsal
, c. 1874. Oil on canvas