Sun, 28 May 2017
Peploe in Mayfair
On my way to the RA last week, I did some art gallery window shopping in New Bond Street and saw a notice in the window of the Richard Green Gallery about an S.J. Peploe exhibition coming up. Peploe's a well known Scottish Colourist painter of the early 20th Century; an artist and a group of artists I like. The Glasgow and Edinburgh Galleries have a few but you do not get many opportunities to see more unless you do much more travelling.
A good small exhibition of some lovely paintings, particularly the still lives. If you're in the area pop in. You can also see the catalogue online.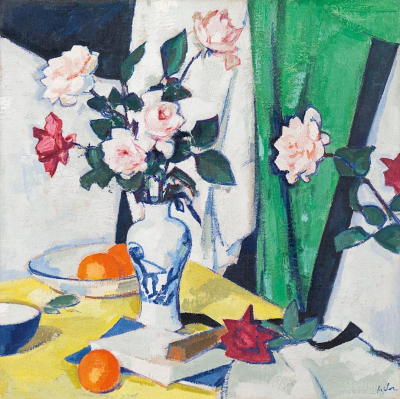 Right:
Still Life of Pink and Red Roses in a Chinese Vase
Oil on canvas, 25x25", 1918-1922



Some were from a private collection, some for sale. The price for a larger canvas like this was getting close to a million (pounds sterling).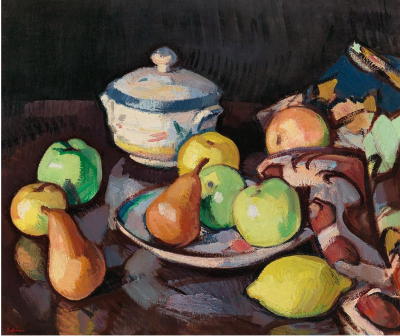 Right:
Apples and Pears
Oil on canvas, 18x21.5", 1918