Sat, 08 Apr 2017
Sebastiano (and Michelangelo)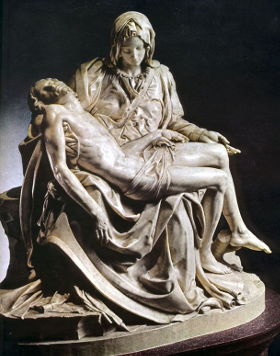 You can't really argue with Michelangelo (not even Pope's do that successfully), which meant a second visit to the National Gallery for the Michelangelo & Sebastiano show.
Part of the interest here is learning more about some of the daily routine, rough competitiveness and petty jealousies of these top artists. Michelangelo was a notoriously prickly person but warmed to Sebastiano, helping him with his composition and anatomy. This seems to have been driven by his hatred of his younger rival for work, Raphael, who many considered the better overall painter. Michelangelo worked with Sebastiano as a way to win commissions from Raphael, and a form of one-upmanship. No friendly rivalry here.
There are some amazing pieces of work in the show of course, including a cast of Michelangelo's masterpiece Pieta, his Taddeo Tondo and Sebastiano's Raising of Lazarus. One of my favourites is Sebastiano's Judith (below), a smaller painting but with a real character, and beautifully painted.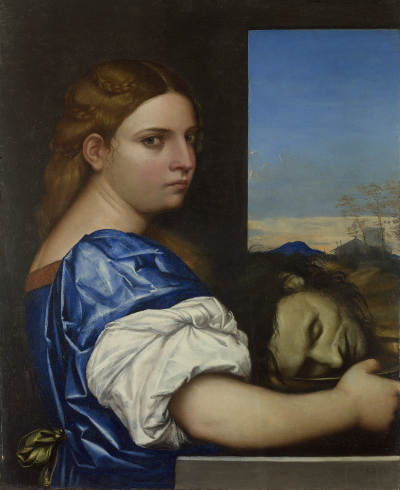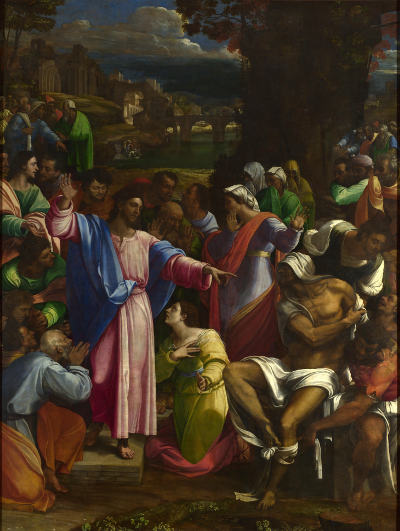 There's a good overview of the show and the two artists by the curator, Matthias Wivel, on YouTube. The National Gallery has a channel of its own as well, and is well worth a browse. Some great talks in front of various works.
As I stood in front of The Raising of Lazarus, I thought to myself: that's quite an amazing frame! The painting itself is very large, almost 4m high and almost 3m wide, and the frame is impressively large and solid as well :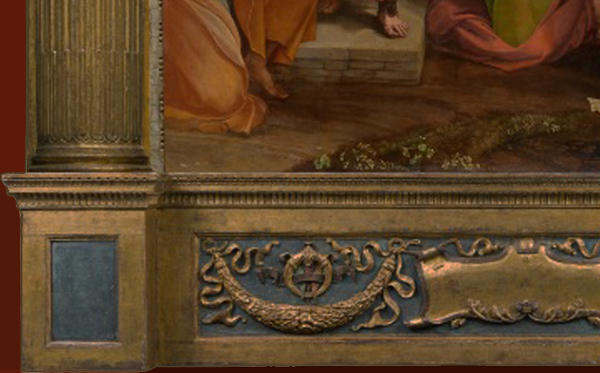 Looking for some information on the frame,I discovered a very interesting blog all about frames by Lynn Roberts, a picture frame expert. The blog is called The Frame Blog and has a recent post about the Lazarus frame itself, covering the paintings reframing in great detail. It really is a fascinating post, accompanied by a video :
The inventory number of the Raising of Lazarus is NG1 and so was in the original core set of paintings that started the National Gallery in 1824. This was the Angerstein Collection.
I'll almost certainly return again I think.