Tue, 24 Jan 2017
East of The Shard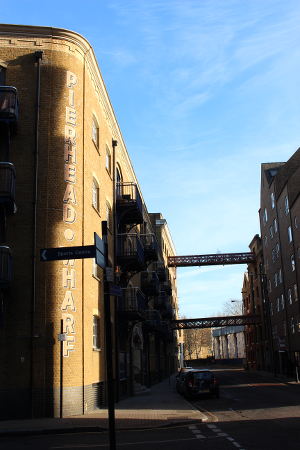 Not far from Tower Hill, and East of The Shard, lies the Wapping waterfront. An interesting area with a bit of history and character attached: and increasingly expensive like a lot of London. Having said that, when you are priced out of central London, expense is relative.

My workplace is now on the river front amongst the wharves and warehouses of the 19th Century city.
A lot quieter than Soho, it will take a bit of getting used to but it has its advantages. After the hustle and bustle of the West End, a quieter environment might even be one of them. Home on the bike via London Bridge and Elephant and Castle is a bit of a rat race though. Cycle routes to and from Wapping is a work in progress! A lot of regeneration has been going on down by the river for quite a while.