Sun, 24 Apr 2016
Sonnets and Shows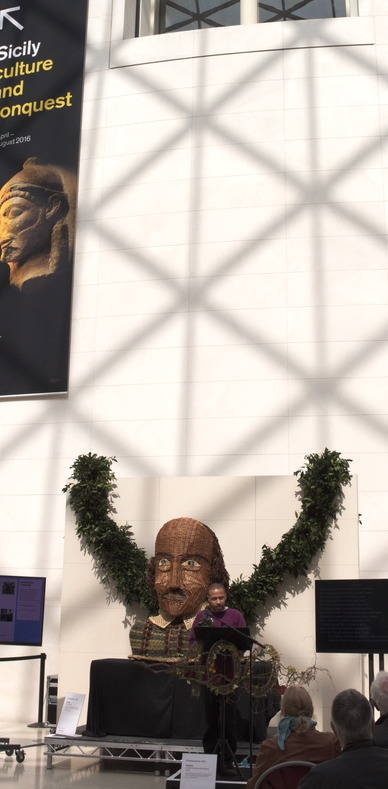 It is 400 years ago that Shakespeare died (on April 23rd 1616) and there has been plenty of things to see and do to celebrate the Bard, including at the British Museum. Here, an all-day Sonnetathon from Poet in the City, with actors and performers reading a seelction of sonnets throughout the day in the Great Court.
Great idea, but unfortunately the acoustics did not seem to work too well in the space and I found it fairly hard to hear the words.
I was passing through on my way up the stairs to the left, and to the new Sicily Culture and Conquest exhibition. Hopefully more about this later but initial impression is that it was very good and just the sort of show I like. Definitely more visits to come.