Wed, 22 Apr 2015
Curious Incident
The Curious Incident of the Dog in the Night-Time
By Mark Haddon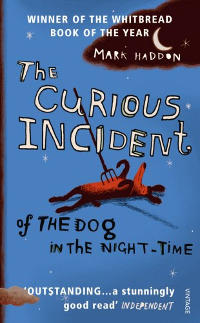 On the way home each day from work, I often notice the large banner advertising the production of The Curious Incident of the Dog in the Night-Time at the Gielgud Theatre on Shaftesbury Avenue. I bought the paperback a few months ago in a charity shop and thought I'd whittle down my "to read" list.
The book by Mark Haddon appeared a few years ago and won many awards and plaudits. The story is very basic : an "investigation" by a 15 year old autistic boy into the circumstances of the killing of a neighbour's dog. The story is "written" by Christopher and so has a child-like quality to it. But the major aspect of the book is Christopher's autism: this permeates everything he writes about and everything about his world.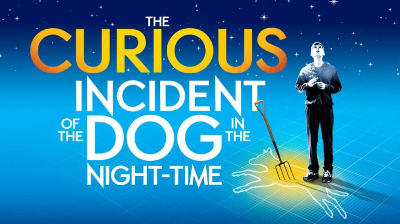 Anyone who recalls the film Rainman knows some basic features of this condition: problems with social and personal interactions, an inability to look people in the eye, or understand facial expressions or emotions, a sometimes excessive interest in more "mechanical" thoughts or behaviours. The condition is a spectrum however and has many possible aspects. We see the pain and difficulty of life through Christopher's eyes and come to appreciate not only his own terrible problems but his family's as well. In some places it is hard to read because of this, but also enlightening (and funny in parts). I have heard the book praised by people with direct experience of autism, whether personally or within their own family.
The book is not long and a quick and "easy" read. Although I thought it was well written, it is still written "by" a child (and one with autism) and is therefore sometimes a bit too "simple" for my taste sometimes. However, it is still an excellent way to see the world from a very different perspective and this is one aspect of a fine novel.
I am also very tempted to go and see how well the book translates to the stage.