Wed, 11 Mar 2015
Doña Isabel de Porcel
Speaking of Goya, this is one of my favourite paintings.
Doña Isabel de Porcel
before 1805, Francisco de Goya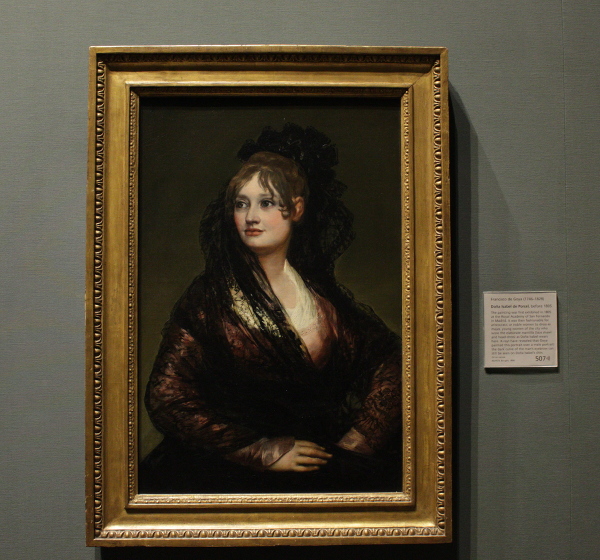 A long time ago, when I first tried my hand at painting in oils, I think I tried to copy this picture. A moment of hubris. I gave up my oil painting attempts quite quickly in fact, and the copy wasn't great as far as I remember. I love the Goya painting though, even though the subject matter is fairly routine in portraiture. There's a vibrancy about her I think and she looks alive.
More about the painting here.