Sun, 07 Dec 2014
A Great Gallery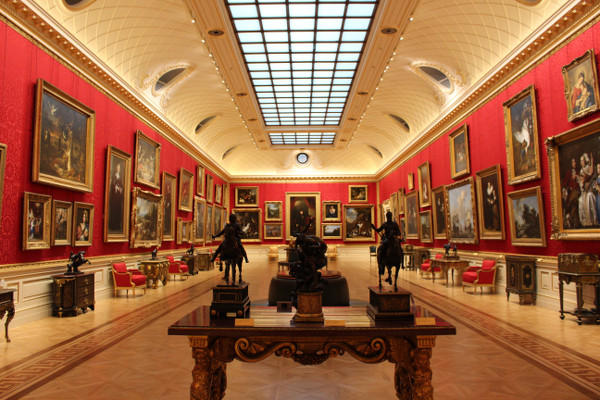 The Wallace Collection's Great Gallery is a very impressive, sumptuous room full of beautfiul works of art : Frans Hals, Van Dyck, Velasquez, Murillo and the list goes on. I was there on Saturday morning and almost alone in the room.
If you like French art, this is a very good place to be. Not only paintings, but furniture, sculpture, ceramics , even arms and armour (of course there are many Dutch, Flemish, Spanish and Italian works as well).
Here's a timelapse of the re-hanging completed in September :
And here's a video about one of their most famous paintings, Fragonard's The Swing. As Kenneth Clark pointed out, it takes civilisation to produce things like this.