Fri, 07 Nov 2014
West Wind
A few years ago, the Dulwich Picture Gallery had an exhibition of work by the Canadian Group of Seven artists. It was a brilliant show and one I remember well, not least because I actually went back and bought a large art book about them (which I regularly flick through).
There's another Canadian artist at the gallery just now, Emily Carr. Her work looks interesting and I hope to pop down and have a closer look, but of immediate interest was some commentary about her show and the mention of a film about Tom Thomson called "West Wind".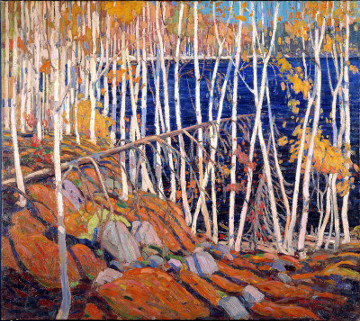 Tom Thomson was not officially a part of the Group of Seven due to his tragic early death in 1917, but in spirit he was, and they acknowledged his inspiration.
There's some mystery about the circumstances of his death ("accidental drowning").
His painting is beautiful and the film "West Wind" is available on Youtube (see below) and worth 40-odd minutes of your time.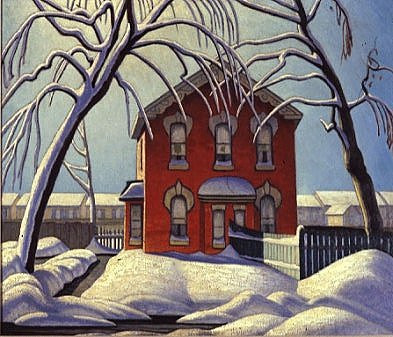 One of the other artists of the group I particularly like is Lawren Harris, whose work seems to have an amazingly powerful inner light, at times almost hallucinogenic.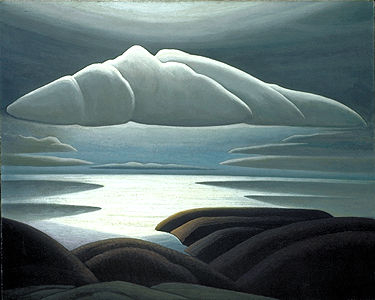 Lots of wonderful paintings of snow, ice, light and reflection.