Sun, 15 Jun 2014
Bring Up the Bodies, RSC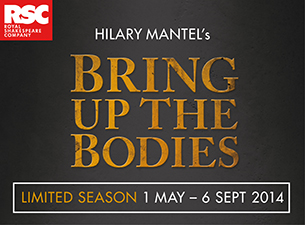 The second of the two Mantel stage adaptations, after Wolf Hall a couple of weeks ago.
I was not disappointed. This was another masterful production, wonderful script and great acting. The RSC and everyone involved have made a real masterpiece. Laugh out loud funny at times, at others a dread horror at what's happening on stage (a silent theatre, pin-drop).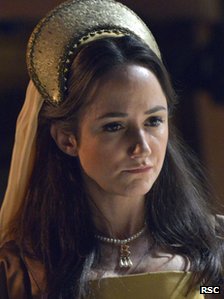 Telling the story of the downfall of Anne Boleyn, the machinations that take place are nothing if not like the Italian Mafia as fictionalised in Coppola's Godfather films. Cromwell is charming and witty but he is also cold, calculating and ruthless as he tries to do the King's bidding in the Tudor court. He has to have his wits about him because the double-dealing, plotting and hatreds run deep.
As the play reaches its climax, one starts to feel the chill as we get to see some of the darker methods at play, as Cromwell works his way around the Queen's inner circle, probing for information, weakness. We also start to see bit more of the child-like Jane Seymour, a girl Henry's become infactuated with: no artifice here, no worldliness at all it seems. Jane is portrayed as painfully shy, empty-headed and witless, She doesn't deserve what's in store: we know how this story ends.