Sat, 24 May 2014
Electric Colour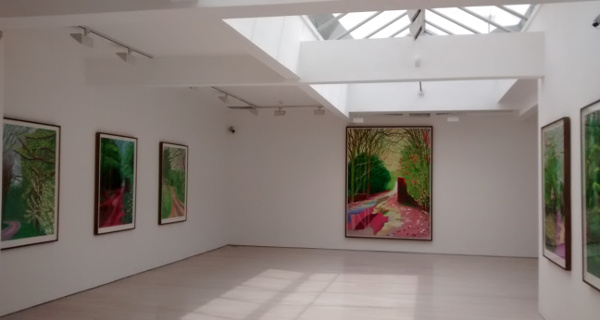 I've never been a big admirer of David Hockney's work in general but really liked the colourful landscapes he's started "painting" in the last few years. Since his return to England from America he's been experimenting with creating very colourful art on his iPad.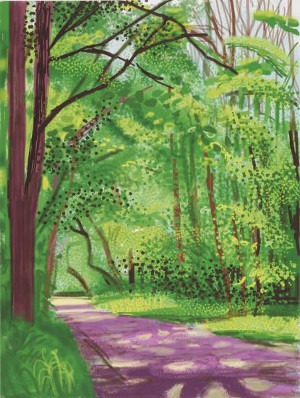 Many charcoal studies and the full colour prints of his iPad landscapes are on show at Annely Juda Fine Art in London.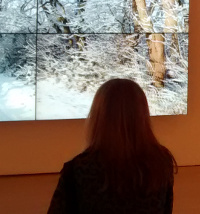 The pictures are large and very striking! Including a lovely slow tracking shot of a snowy country road on a bank of TV's (at least when I was there). He paints the same scene at very different times of the year: summer, rain, snow.
The gallery has a good Hockney page with lots of other paintings to see, some excellent. His golden age perhaps.