Thu, 31 Oct 2013
Possession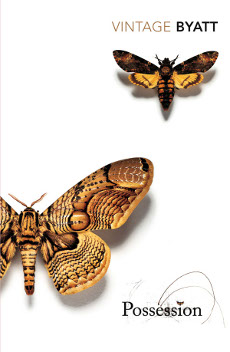 Possession, by A.S. Byatt.
Possession ranks as one of the best books I have read and is one of those rare works one doesn't want to finish.
A great novel has a level of writing skill far superior to the average one and this becomes clear quite quickly in a book. Not only is the writing itself beautiful but the whole structure of the story itself.
This includes two wonderfully realised worlds: the 19th Century where Randolph Henry Ash falls in love with Christabel LaMotte, both poets but Ash very famous, and the 1980's world of academic literary scholarship, picking apart his life and poems. The sometimes dry and musty, sometimes strange and funny ivory tower of college and library work feels real and is surely drawn from the author's own experience.
The book also contains many poems from both Ash and LaMotte, each one in a style to match their own muse. We also have lengthy exchanges of letters between them, and even some myth and fairy tales.
Both couples, Ash and LaMotte in the Victorian world, and Roland Mitchell and Maud Bailey in the modern are very sensitively and believably brought to life. You really care about the characters in the end. This is a great book and very moving.
I am slightly ashamed to say that I did not manage to get through a lot of the longer poems, although I managed the shorter ones. I really need to learn how to read poetry properly.