Wed, 28 Dec 2011
Vermeer's Women in Cambridge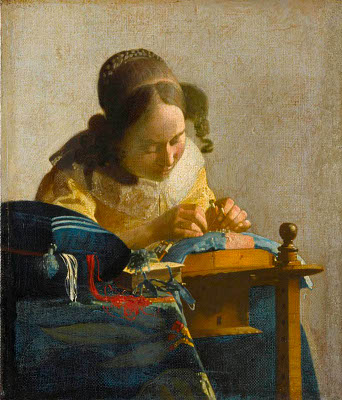 There are some wonderful pictures on display in the exhibition taking place at the Fitzwilliam Museum in Cambridge, Vermeer's Women. Not all of them by Jan Vermeer himself.
Although Jan Vermeer is one of the best known of the Dutch 17th Century masters, some of the others here are also amazingly good, even painting similar subjects. For example: Pieter de Hooch and Gerard ter Borch.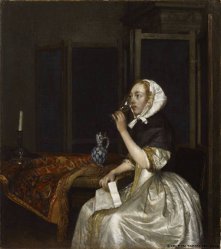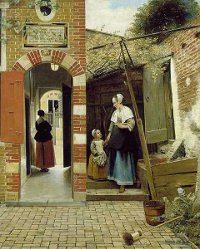 Most of these artists are best known for the beautiful way they painted interior light and shade. But another thing you notice is how good they were are creating very believable
textures
, whether the silk of a dress, the suede of a chair pillow or the hard wood of furniture.
There's a 10 minute discussion about the exhibition on You Tube :
You Tube hosts many interesting videos on these artists, including Vermeer's Milk Maid.