Fri, 15 Aug 2014
Tom Keating on Painters
Their perspectives on art were as disparate as their backgrounds. "Although Renoir's first impulse to paint came from an almost naïve sensuous delight," Clark wrote in the Burlington Magazine, "he never imagined that the mere representation of agreeable objects was the end of painting." Keating begged to differ. "He loved young girls," Keating told TV viewers. "Don't we all?"
The above quote is from Jonathon Keats in Forbes comparing Keating's outlook on art to someone like Kenneth Clark (Baron Clark), of Civilisation fame. Tom Keating, the famous art forger, was pretty down to earth, one of the reasons people liked him.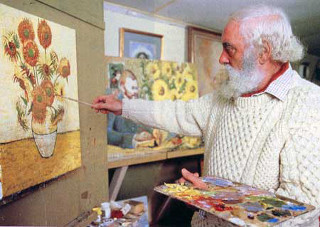 Keating died over thirty years ago but before he died he recorded a short series of TV programs for Channel4 called "Tom Keating on Painters". I think we are very lucky that he did these, and luckier that most have been uploaded to YouTube because they're fantastic programs for those interested in the techniques of the old masters.
The uploaded videos look like VHS quality, so not great. They also have poor audio (I need to crank the volume quite high) and bad subtitling unfortunately.
Leaving aside the transfer quality, what comes through is his enormous depth of knowledge on how these painters worked, often an extremely laborious process hardly used at all anymore (and with the knowledge increasingly lost). He knows what he's talking about and talks about it with great wit as well.
It's amazing how bad the paintings he does look at some stages, before clearing and becoming recognisable. At some points, it seems hard to believe the artist can recover the work having seemingly destroyed it!
A couple of good articles by Jonathon Keats describe his life and work (apologies for the poor interface in these pages) :
And the YouTube videos :
Mon, 04 Aug 2014
"Monet-Style" Impressionist
Another painting, and again following a Will Kemp Art School lesson, this time How to paint like Monet.
The good thing about lessons like this is that you don't have to worry about choosing a subject, or composition, what colours to use or even what brushes: it's all chosen for you. Easier to get started and actually do something. Starting is often the hardest part.
The painting (click to enlarge) :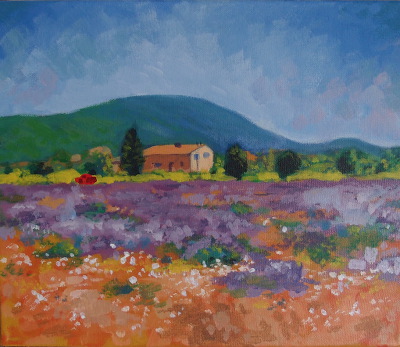 OK, not quite a Claude Monet, but I'm quite pleased with the way it turned out. A bit "tighter" and fussier than I'd like (and definitely more than Kemp's) but not bad.
I was never much of a landscape artist, preferring figure work, but right now the landscape suits me fine. The painting is also a lot looser than I'd ever do before. I would never have left the edge of the hill fuzzy, let alone smudged! No visible brush strokes if possible either. Of course, impressionism is often all about brush strokes.
And this was one of the points of the exercise: try and stop being too fussy and precise. Something I have to strain against is the desire to have the painting look good at every stage. It almost never does, often looking quite the opposite (crap) at the various stages it passes through (and this painting definitely did). It's hard but you have to put that aside and concentrate on what you're working towards. Something good hopefully.
Thu, 31 Jul 2014
Red Mars
Red Mars
by Kim Stanley Robinson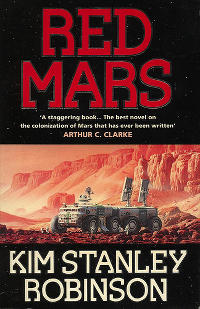 Red Mars, written by Kim Stanley Robinson in 1992, is a highly regarded novel about the human colonisation of Mars in the mid-21st Century.
It's a wonkish book in parts, analytical and scientific, and is good showing how the group of pioneering colonists (the first 100) deal with the challenges, social as well as technical. In this respect, it's a sociological study as well.
Robinson's research into the requirements of a Martian colony give the book a very believable edge. He also loves describing the planet's spectacular landscape, geography and geology, but perhaps at a slightly too great a length on occasion! Geologists may appreciate it a bit more.
The novel is much more than a science lesson though. Although some of the main characters are not very likeable, there is enough interesting discussion, and some excitement, to keep us reading. With planet Earth breaking up into war and conflict, increasing immigration to Mars and lots of tension between government and corporates, things start getting ugly.
So, hard science to a degree and sometimes the length of the discourse on the planet can drag, but I enjoyed the book quite a bit.
The political and sociological aspects of the story reminded me a little of Heinlein's The Moon is a Harsh Mistress, although Heinlein's novel is much more libertarian.
Wed, 23 Jul 2014
Making Colour, National Gallery

It was a toss up between the National Portrait Gallery with the BP Portrait Show or the National Gallery with Making Colour. I decided on Making Colour on Sunday, the paid show, and will check out the portraits over the week.
Making Colour is about the colour in paint pigment: where the colour comes from and how it's created and bound (such as egg yolk for egg tempera or oil for oil paint). The technology of paint changed once the industrial revolution kicked into gear, to the great benefit of artists.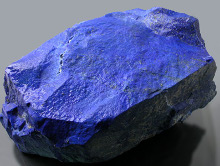 Today we generally don't care where the things we buy come from, or how they were made, but much of what we take for granted didn't exist, or was very expensive. Colours themselves were extremely expensive sometimes and paint didn't come in an easy to handle tube. For this reason, artists were as much artisans and had to learn a huge amount of technical preparation and mixing, in addition to the creative side of their work. A lot of paint pigment is ground up "rock": consider the "earth" colours like raw umber. Historically, the most expensive have been the rarest, like Lapis Lazuli, mined in far away Afghanistan, giving the rare and intense Ultramarine blue. An artist's contract would often be very specific in requiring the use of real ultramarine for the Virgin's coat.
The Wilton Diptych (below) is a very good example of the beautiful blue you can create with ultramarine. This picture was not shown in the exhibition but is one I always think of when I think of a striking blue colour. It really has to be seen in person to appreciate how intense it is.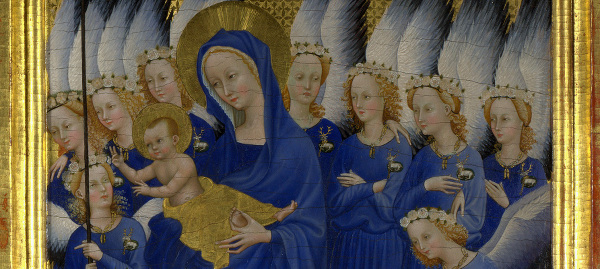 Today, Ultramarine is easily affordable and has been chemically synthesised from the early 19th Century.
Another couple of paintings that I thought worth remarking on are below, both unknown to me. The Moroni painting Portrait of a Lady is large and imposing, rather like the sitter. I loved her expression: slightly pursed, a hint of a smile. She seems a bit pleased with herself, perhaps pleased with her beautiful dress.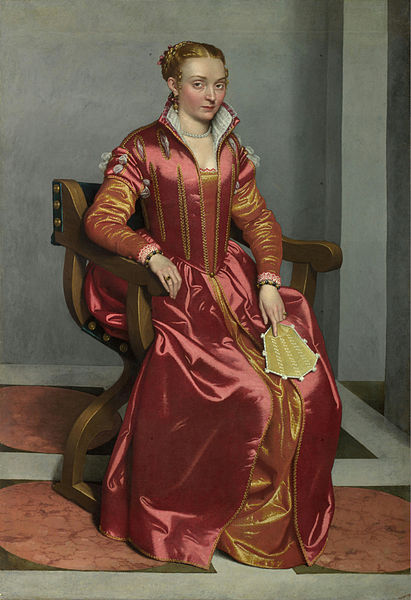 The full size painting is a real fashion statement. Great colour of course, and very bright.
The second painting is by Elisabeth Louise Vigée Le Brun, working in the late 18th Century in France, an exciting time to be alive (especially if you were patronised particularly by Queen Marie Antoinette. She has a straw hat on and she's working, her palette in her left hand.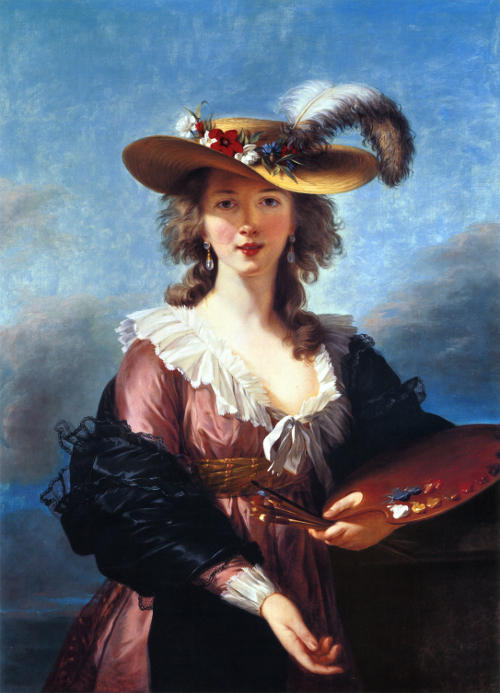 The full size painting.
I like this painting a lot. Not only a pretty face, but a nice loose, bright painting. Not formalised like a Ingres or David.
I've been down to the NPG to see the 2014 Portrait Award show now and, as usual, it is very good. There are a huge number of very good artists around today, many very technically accomplished. This show consistently has a high standard.
Mon, 14 Jul 2014
Apple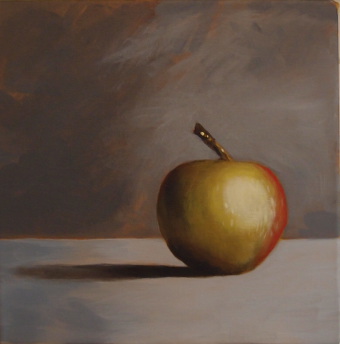 An apple. A start anyway!
This is an acrylic painting of an apple - see below for the inspiration. I've been wanting to do some painting for a while, something I used to do a lot of before being distracted with work and life. It's been a long time.
I can't say that I love the painting, or that I think it's very good, but it's not bad and I'm quite happy with it. As a first attempt anyway. I think my photograph of it leaves a little to be desired as well ...
I find acrylics much easier to deal with than oil paints, mainly due to them being water based, so no smells or complex preparation or clean-up. This makes a big difference when you don't have much space (let alone time).
Hopefully more to come. I have a lot to learn.
The inspiration for this, and the source of the above apple is Will Kemp's Art School. He not only has a great web site devoted to all aspects of painting and drawing but a huge enthusiasm. His willingness to share his knowledge and help out is absolutely wonderful (popping up all the time in the comments) - I don't know how he finds the time. Also check out his YouTube channel. I find watching people paint fascinating. A very refreshing site and a great teacher. Thanks Will!
Fri, 11 Jul 2014
Watch out, Flash ...
Another recent Adobe Flash security update has me at the Adobe site again, trying to remember the update process for Linux. I use the 64 bit version and have to un-tar the archive and copy the .so to the right folder.
Adobe stopped shipping new versions of Flash for Linux a while back, but promised to keep the Linux versions updated for security (Thanks Adobe). But it's still odd seeing the different versions available for the other platforms.
I have :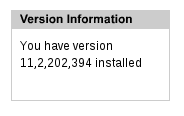 Windows, Mac and Google Chrome have :

Note that the version Adobe say is the latest for Linux is wrong - 378, compared to what I just downloaded and installed - 394. Who knows? Security is hard, as is updating web pages!
Not a fan of Flash and I look forward to it disappearing. But I'm even less a fan of computer security problems, and especially the people that inflict them on us. So keep your software up to date!
Sun, 29 Jun 2014
Life After Life
Life After Life, by Kate Atkinson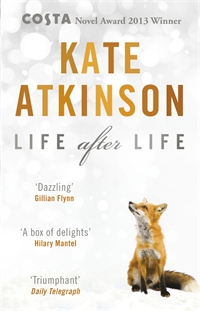 When I bought this book, looking for something of a change, all I knew about it was that it was highly regarded and had won a prize (Costa Award). I don't think I'd heard of Kate Atkinson. However, I was not long into it before realising that it promised to be one of the best I'd ever read. This doesn't happen very often and nearer the end, I really didn't want it to finish.
A very finely told story of a girl and her family, the effects of the First World War and then the Second. The characters, and particularly the family life, are so beautifully realised. And the big difference to Ursula's life is that it ends, very early. But then starts again. Ends, Starts. And every time her path through life is different and we see and learn new things from different perspectives.
The book is very funny, as well as sad, even grim on occasion. It is also unforgettable and extremely moving. I can't recommend it enough. It's a book I look forward to reading again.
Mon, 16 Jun 2014
The Valiant and the Damned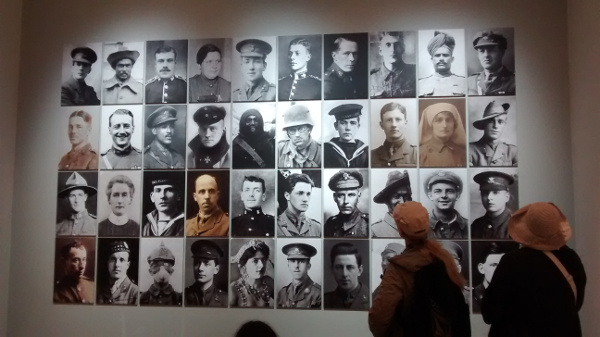 Above, a wall display in at the National Portrait Gallery exhibition The Great War in Portraits. This is The Valiant and the Damned room.
Cutting across nationality, age, gender, background, role and responsibility, the group below includes medal-winners, heroes and celebrities, interspersed with those wounded, killed in action or shot at dawn. Between these poles of experience are poets, artists, memoirists, nurses, conscientious objectors, representatives of the British Commonwealth and those exemplifying the important part played by women.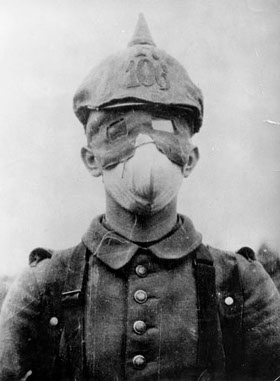 The gallery web site has an interactive page where you can select each person and read a bit of background. Some famous names here, including Wilfred Owen, Siegfried Sassoon, Von Richthofen and Mata Hari. Also some unusual ones, like a Maori and an Afro-Caribbean officer.
The exhibition finished on Sunday 15th June and was free. Small but worthwhile. The web site has some very good content. As well as the Valiant and the Damned page above, there is also a Curator's Tour.
Sun, 15 Jun 2014
Bring Up the Bodies, RSC
The second of the two Mantel stage adaptations, after Wolf Hall a couple of weeks ago.
I was not disappointed. This was another masterful production, wonderful script and great acting. The RSC and everyone involved have made a real masterpiece. Laugh out loud funny at times, at others a dread horror at what's happening on stage (a silent theatre, pin-drop).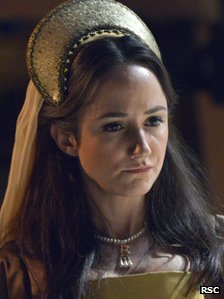 Telling the story of the downfall of Anne Boleyn, the machinations that take place are nothing if not like the Italian Mafia as fictionalised in Coppola's Godfather films. Cromwell is charming and witty but he is also cold, calculating and ruthless as he tries to do the King's bidding in the Tudor court. He has to have his wits about him because the double-dealing, plotting and hatreds run deep.
As the play reaches its climax, one starts to feel the chill as we get to see some of the darker methods at play, as Cromwell works his way around the Queen's inner circle, probing for information, weakness. We also start to see bit more of the child-like Jane Seymour, a girl Henry's become infactuated with: no artifice here, no worldliness at all it seems. Jane is portrayed as painfully shy, empty-headed and witless, She doesn't deserve what's in store: we know how this story ends.
Fri, 13 Jun 2014
Sleepwalkers, Christopher Clark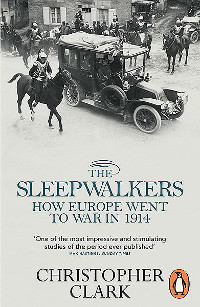 Who started the First World War? This is something that Christopher Clark, an Australian historian, considers in his recent book The Sleepwalkers. This year is the centenary of the start of the "war to end all wars" and his book has been very well received.
So who did start the war? Lots of people, some eminent, have expended a great deal of time, money and effort trying to determine the answer to that. It's proven very hard to nail down. For a start, this is not an exact science, but a lot of pre-war action and debate has been hidden, obfuscated or forgotten as well.
Clark assigns blame very liberally, with no one really understanding what a calamity the war would be, and no one realising how long it would last. The world was different and the power blocs were increasinly locked into alliances that set rigid "red lines", promising aggressive action (i.e. war) that should never have been countenanced before. Much less flexibility. Everyone seemed to consider themselves as having their backs to the wall and seeing their behaviour as defensive, even as their armies crossed national borders.
Like many boys, I was fascinated with war, battles and the two big wars of the 20th Century. But the books I read were much more interested in the actual fighting of the war than their causes. In fact, my most abiding memory now of this history is more the literary, and the great war poets like Wilfred Owen.
This book definitely shatters a few myths however.
The biggest one is that Germany was the primary cause and the major aggressor. It is hard to read this book and still believe that. Although it certainly bore much blame, in the hierarchy of causes, France and Russia sit as high, or even higher. And let's not forget Serbia, a nation dreaming of a mythical past glory almost within its grasp again, reuniting a Southern Slavdom under its leadership. Willing to use every underhand and odious means to progress this e.g. The Black Hand.
Yes, lots of blame to pass around. A good book and a useful reminder that history and propaganda are sometimes far too comfortable bed-fellows.