Fri, 01 Sep 2023
The Bigger Seat
In January last year, I posted a piece about a small study I had done of Arthur's Seat called The Seat by the Loch. I worried that the picture was a bit too saccharine. Maybe it was, but I decided I ignore any qualms and go all in on the "colour" : and so painted a larger version. This was done in July 2022 and I think it turned out okay. So, varnished, framed and hanging on a wall somewhere near me :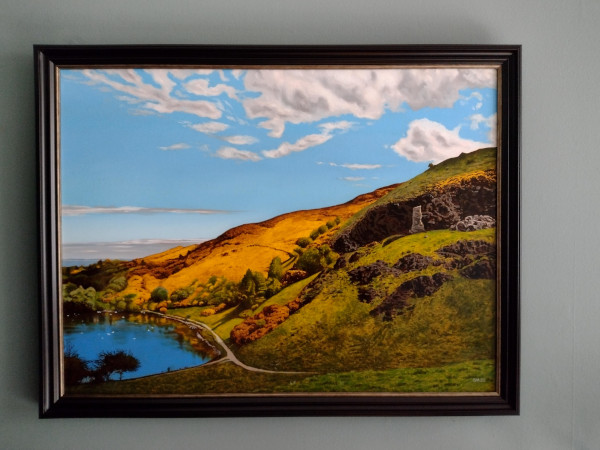 This is a view of St Margaret's Loch and St Anthony's Chapel on Arthur's Seat, Edinburgh. I'd sometimes have lunch sitting up there with friends, and sharing the rocks opposite the chapel with some ravens chasing any crumbs falling their way. Better a raven than a gull.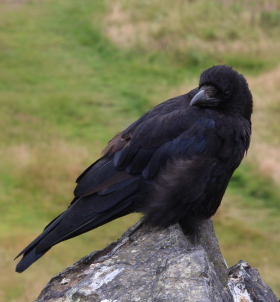 Tue, 06 Sep 2022
Inverleith Sunrise Process
I often take photographs of work in progress for my own interest and sometimes think to blog about it. So, in the interests of full disclosure, here is the first of a few occasional posts about paintings and the steps I used to create them.
Firstly, a picture of the sun coming up through trees in Inverleith Park, Edinburgh, with the New Town and castle in the distance. A beautiful golden sunrise on a cold day. I'm happy with the result.
A 50x60cm linen canvas, painting in oils.