Wed, 10 Aug 2022
Some Activity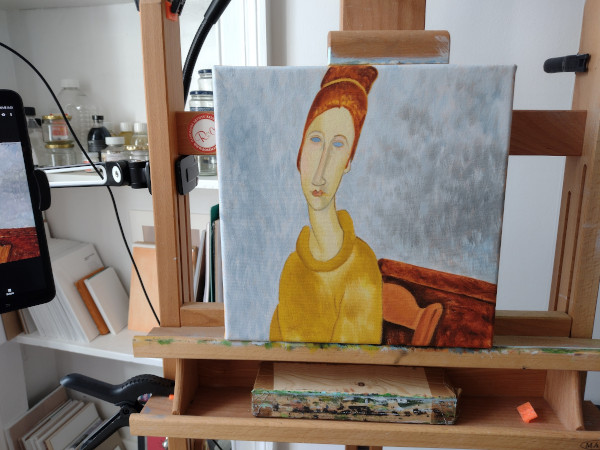 I have been "active", just not on the blog so much. One thing I need to do better at is complete a post I start!
Now we're well into summer, and a summer that has got quite hot on occasion, even here. Right now, a lovely sunny summer day and about 24°C. It hardly seems any time since Christmas.
I finished a larger painting (my biggest yet) a couple of weeks ago and haven't started another yet. As I posted about a few months ago, I have enjoyed copying an Amedeo Modigliani painting if I am between paintings and feeling stuck on what to do. Pushing a bit of paint around but not thinking about composition or colour helps to re-eneergise me. Modigliani is an instantly recognisable painter who had an unfortunately tragic and short life. I find his works quite easy to copy.
Shown above, a copy I finished yesterday :
Jeanne Hébuterne in yellow sweater, 1918 (link).
My copy is 30x30cm and also in oil.