Mon, 13 May 2019
Portraits 2019
Another year and another visit to the Mall Galleries for the 2019 Royal Society of Portrait Painters exhibition. There are a lot of really stunning paintings on display and the show is well worth a visit.
Below is some detail from a painting Floating Life No 2 by Jie Cai. The realism and level of detail is truly astonishing: the painting of the bubbles is beautifully done. I think bravura is the word.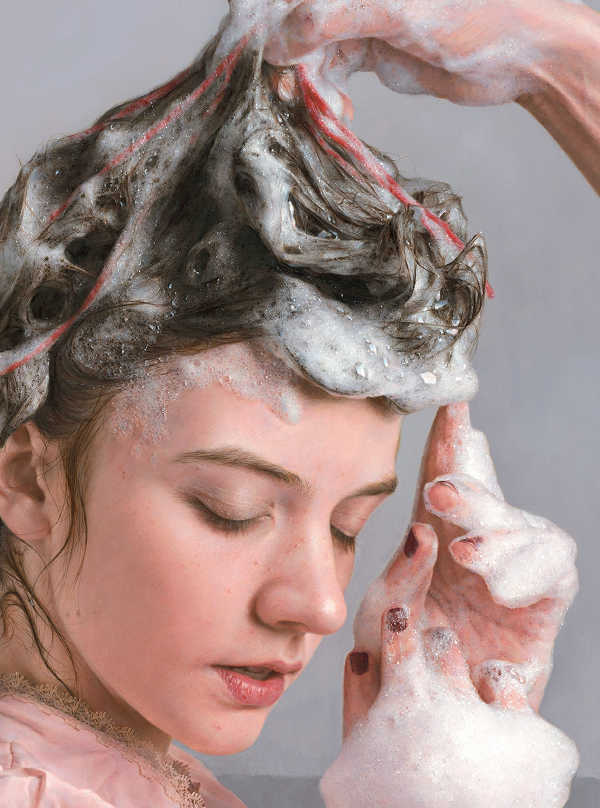 All the pictures can be seen here. As I say, some amazing works as usual. More this year I think.