Thu, 20 Sep 2018
Linger Awhile
Artist Helen Flockhart has a show on at the Arusha Gallery in Edinburgh called Linger Awhile. Her art is detailed and colourful, with a very gothic sensibility. As far as I could see, she has fans as well: all the paintings (oil on board mostly) were sold. Not bad at all.
Below: I see and Keep Silent, oil on board, 2018, 40x26cm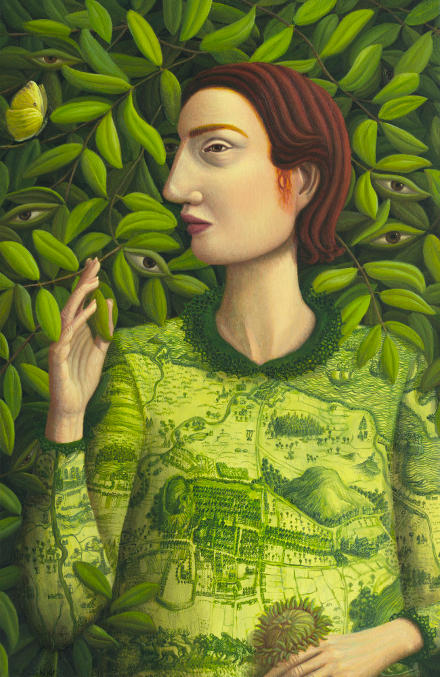 Mon, 17 Sep 2018
Aftermath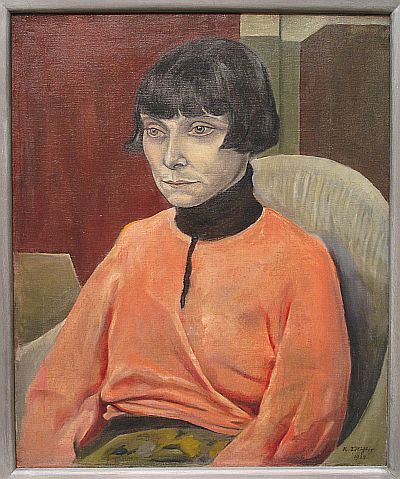 I've been very lax in updating this blog recently but I have still been doing my usual gallery visits and reading some good books. I've even had bursts of productivity in painting. Unfortunately, I've not managed to write much. I'd ike to rectify that a bit.
Right: A painting by the German artist Rudolf Schlichter called Jenny (oil, 1923).
This painting is part of the Tate exhibition Aftermath. Aftermath is on at Tate Britain, but Tate Modern also has a German-themed exhibition at the moment called Magic Realism, covering Art in Weimar Germany 1919-33. Both exhibitions are very good. The post-war art of Germany was an early fascination for me years ago, the angry and so-called "degenerate" art that appeared in the turmoil of defeat and revolution. Jenny has a very 1920's look, but also a very typical German 1920's look, a bit sad, a bit strange. These two exhibitions (Magic Realism is free) also go with another one at the Scottish Gallery of Modern Art, Colour is Life, devoted to the German Expressionist Emil Nolde. Nolde had more works on show in the Nazi's Degenerate Art exhibition in Munich in 1937 than any other artist. His work is very colourful, and sometimes beautiful but, on occasion, he sank to using the same anti-semitic stereotype in one or two religious paintings he produced.
Below: Emil Nolde, Paradise Lost, Oil, 1921.