Sun, 11 Mar 2018
Down by the River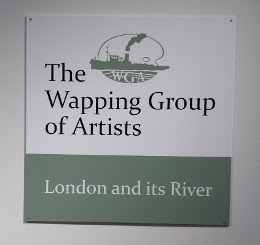 I work in Wapping so was interested when I saw there was a group of artists calling themselves The Wapping Group of Artists. The Mall Galleries had an exhibition of work from them this month and I caught the last day.
Mostly paintings near the Thames but not too many from Wapping itself (a pity). A lot of very good work on display from a group of talented plein air artists.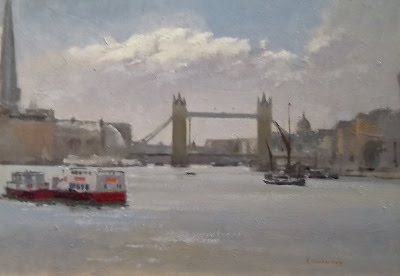 Right: Outer Pool, Robin Mackervoy, Oil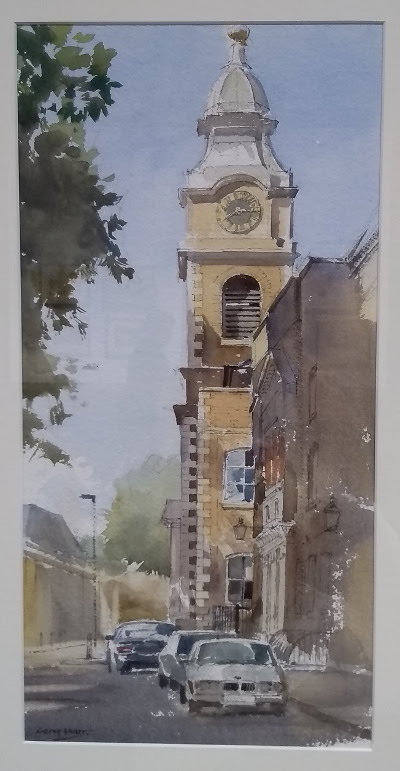 Right:
The Old Church, Wapping
, Geoff Hunt (I think!), Watercolour
This is an iconic Wapping building that I work close to. Beautiful in the sun and the quiet streets.