Mon, 13 Jun 2016
At the Beach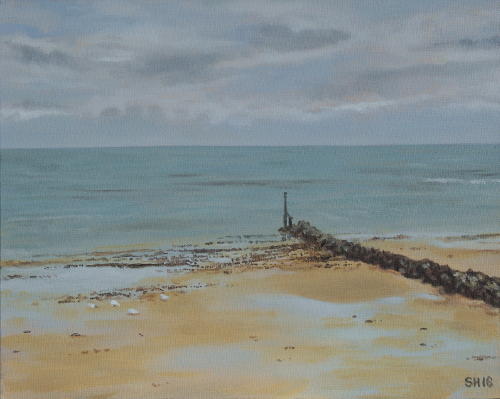 Above: A Dull Day, Sheringham Beach, Oil, 20x25cm
I am trying to keep the painting simple, but they all have their challenges.
Last September, I visited the little seaside town of Sheringham on the North Norfolk coast. It's almost my namesake, except I seem to have gained an "r" somewhere along the line. It's a lovely little place, though a little bit delapidated in places.
The painting ia based on a photograph I took, and it was a bit of a dull day so the picture reflects that somewhat. There was actually a rainbow over the sea but I was not going to include it because rainbows can make a picture look artificial (or worse). However, maybe it needs a bit of focus. So, rainbow or no rainbow? There's always the risk I ruin everything.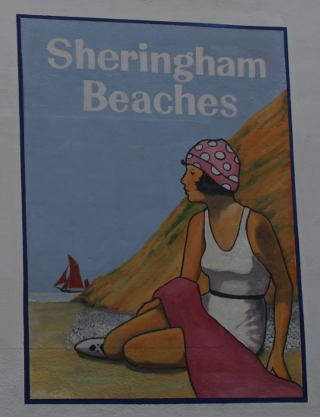 Sheringham Town
There's quite a bit of charm to the place, even though it has faded from its prime (a long time ago). A market on Saturday is supposed to be busy, and there seem to be a lot of places to eat and browse on the main street. Apparently a long fought battle to keep Tesco out was lost a while ago, but hopefully that doesn't mean the game's up and it's over for the town. Even without great weather, I like the seaside and the North Norfolk seaside at Sheringham is worth a visit, rainbows or not.