Sat, 21 May 2016
Colourful Balloch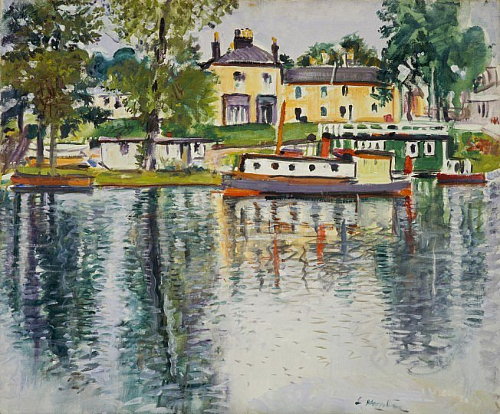 This painting caught my eye at the Scottish National Gallery of Modern Art last year. A lovely bright and colourful picture of the village of Balloch, at the southern end of Loch Lomond. George Leslie Hunter was a Scottish painter of the early twentieth century, a member of the "Scottish Colourist" group of artists. From the gallery site :
After spending time on the continent, Hunter had lightened his palette in response to the strong Mediterranean light, and his handling of paint had become bolder and more fluent.
The palette and light give the scottish scene a definite south of France feel (he must have been lucky with the weather). For a good overview of Hunter's life and work, I came across a very good blog post at My Daily Art Display.