Sat, 02 Apr 2016
RA Gardening
The Royal Academy is posh and a bit more expensive than many places, but they definitely know how to put on a good show. This one is extremely good, and no surprise it is very popular. On Easter Sunday I visited Painting the Modern Garden.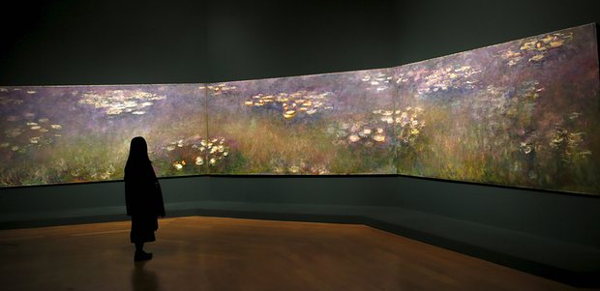 Every room was stunning, and there are a lot of rooms and a large space. Because the entrance to the show was busy (they often act as bottlenecks), I decided to make my way to the last room, sweeping through the first few and getting a brief snapshot of everything. From the end, I worked backwards: not always ideal in an art exhibition, but not a big issue with this one I think. So I started with the rare sight (outside France) of Monet's amazing water lilies, three of the large canvases side by side.
But there is a lot more than Monet in a very well thought out and presented exhibition, including many artists I had never heard of, like Santiago Rusiñol and Henri Le Sidanier, to name only two of note.
The subdued lighting of the room named Gardens of Silence made Rusiñol's Glorieta stand out as if on fire, as it almost glowed. One almost needed to give all the paintings a great reverence.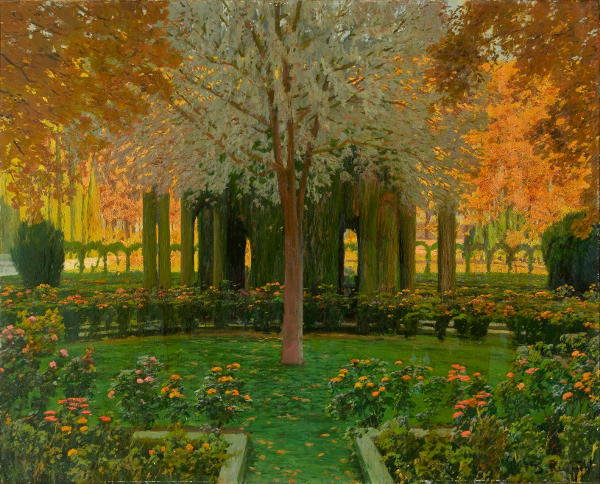 Le Sidanier's paintings had a beautiful and ethereal quality to them. Another artist I need to look out for.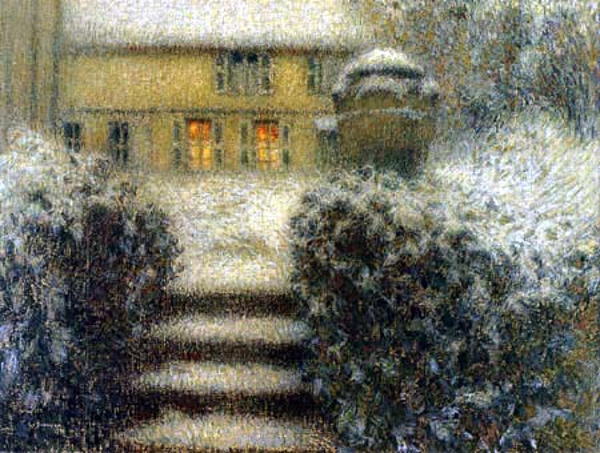 I knew to expect a crowd because I had seen it when I was here a few weeks ago for the Giorgione exhibition upstairs. I also saw how far ahead you had to book to get a ticket at a decent time. This was definitely worth the wait