Mon, 28 Mar 2016
Venice Light
This is a small painting I did at the weekend :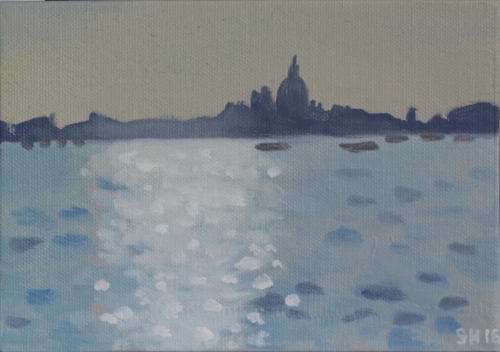 The above is a copy of a painting by Christopher Miers, Late Afternoon Light, Venice and is a very impressionistic piece of work. His paintings (see his web site) are often quite simple but very effective. I like them.
I saw Miers' painting at the RBA show this year and I liked its simplicity immediately. In fact, I thought it was simple enough for me to have a go myself. I only spent about 40 minutes on it, painting it in one go.
The original :