Sun, 15 Nov 2015
Casting Doubt
I visited the National Gallery's Goya, The Portraits again on Saturday. On my first visit, I was surprised not to see one of the gallery's own Goya portraits on show, Portrait of Doña Isabel de Porcel :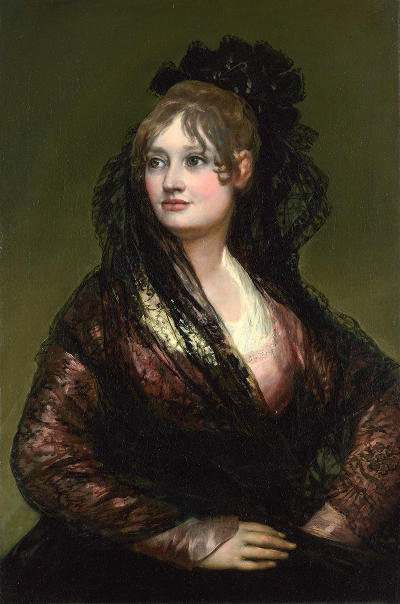 Francisco de Goya, Doña Isabel de Porcel,Oil on canvas, before 1805
This is a great painting, and one of my favourite paintings from the whole gallery.
However, according to a page on the gallery website, some scholars are casting some doubt as to whether it is an authentic Goya :
Although painted with tremendous flair, the picture's brushwork – when compared with his other portraits – lacks Goya's customary subtlety in describing transparencies and textures. The sitter, Isabel de Porcel, is extremely charismatic but we struggle to grasp her psychological state; something in which Goya's portraits invariably excelled.
Maybe it isn't, but the painting remains accomplished and beautiful. There are a few portraits in the exhibition that I would say are mediocre, and some extremely good. This painting would be among the best.
It is also worth mentioning that art historians have a slightly sketchy record with authentication. See Eric Hebborn for example.