Mon, 10 Aug 2015
Harmonium at the Usher Hall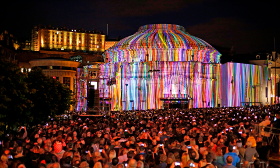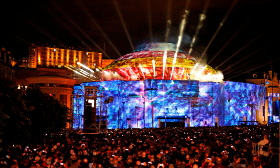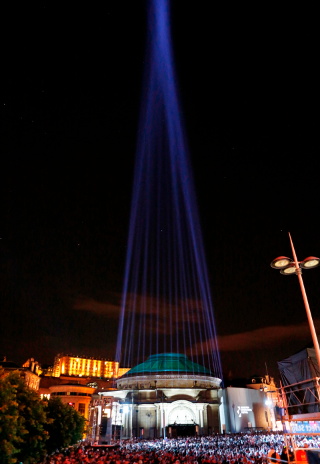 The Usher Hall in Edinburgh was transformed last week, looking very colourful as part of the Edinburgh Festival opening.
This was the Harmonium Project by a company of artists and technicians called 59 Productions ("We combine technology and art to tell amazing stories").
Harmonium is a choral symphony by John Adams, an American composer, and each movement covers a whole poem by John Donne and (two by) Emily Dickinson. The production involved the projection of light and colour onto the outside facade of the hall, alongside the music itself. It must have been quite a show but nerve-wracking for the organisers hoping the weather stayed good!
You can catch some of the Usher Hall show on YouTube. You can also listen to all the music on YouTube.
Pictures from The Guardian.