Fri, 15 May 2015
A New Beginning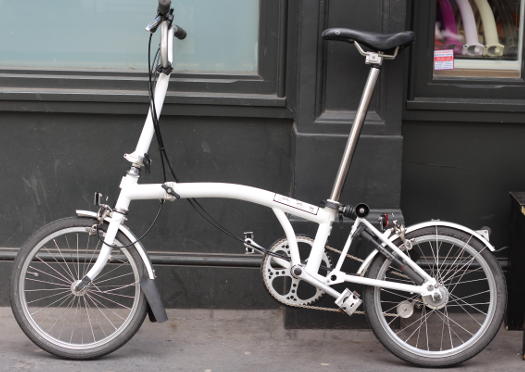 Well, it is possible to get a dirty, greasy five year old white brompton clean, it just takes T-Cut and Turtle Wax. Plus a lot of elbow grease.
I put my white brompton into Brompton Junction for a service (turned out to be the "factory service") and it came out sparkling. I could never get it like this; never managing to get all the grease and grime completely off. A discussion with one of the engineers let me in on how they do it. But as they said: a lot of hard work as well to polish it up.
The engineers in the shop not only know their stuff but are also very happy to help out and answer questions.
Of course, now I want to avoid showers as well, and mud. I've failed in that already this week.