Sun, 10 May 2015
Dunstable Swan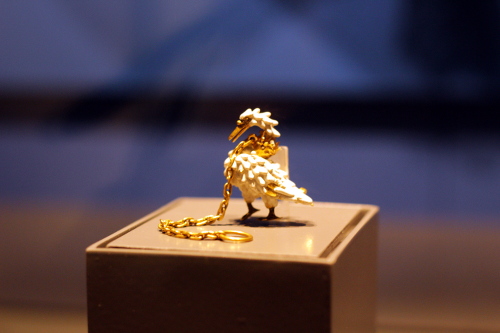 About 1400, England or France, gold and enamel jewel. In the British Museum.
The Dunstable Swan jewel was found in a Dominican Priory, Dunstable. It may have been worn to indicate an allegiance to the de Bohun family or to the House of Lancaster. King Henry IV (reigned 1399-1413) took the symbol of the swan when he married Mary de Bohun in 1380.
It is made from opaque white enamel fused over gold, a technique known as émail en ronde bosse that developed in Paris in the second half of the fourteenth century. The chain and coronet attached to the swan's neck are also of gold.