Sun, 26 Apr 2015
Inventing Impressionism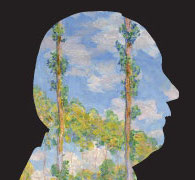 It's always worth looking at impressionist paintings, whether the french or american variety. I blogged about the American Impressionism exhibition in Edinburgh last year.
So a new exhibition at the National Gallery, Inventing Impressionism, is an essential visit.
In fact, this is the second time I've been to this show. Being close to some original, new (to me) Monet, Sisley, Pissarro and others is something I find hard to resist.
Another reason I decided to part with my money again was the Renoir on display. Pierre-Auguste Renoir is an artist I generally fell out of love with a long time ago, feeling that they were far too bright, sweet and even "fluffy" (for want of a better word) for my taste. There are a couple like this in the show but this new exhibition begins with some wonderful Renoir's that have reset him in my estimation. Full of colour and life.
Some examples :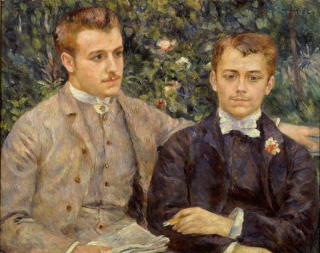 Portrait of Charles and Georges Durand Ruel
Oil on Canvas, 1882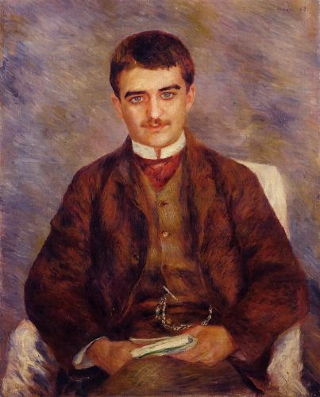 Joseph Durand Ruel
Oil on Canvas, 1882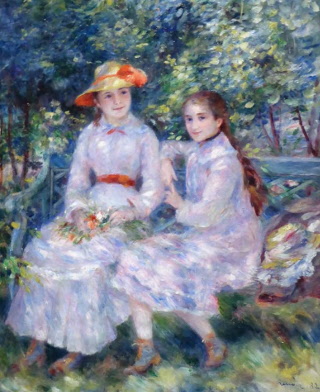 The Daughters of Durand-Ruel
Oil on Canvas, 1882
Click for larger.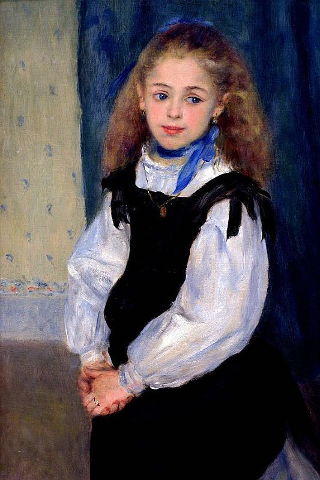 Portrait of Mademoiselle Legrand
Oil on Canvas, 1875
A few other works of his also stand out here, especially his tall paintings of couples dancing, such as Dance in the Country.
Of course, in addition to the Renoir, we also have many great works from some other well known impressionist artists, including Claude Monet, Alfred Sisley and Camille Pissaro. These three artists are often very similar in style, so much so that it is sometimes hard to tell them apart.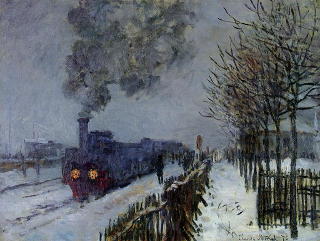 The Train in the Snow
Claude Monet
Oil on Canvas, 1875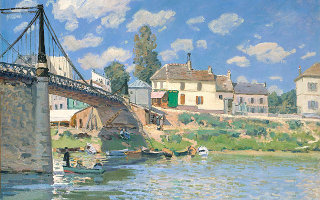 The Bridge at Villeneuve-la-Garenne
Alfred Sisley
Oil on Canvas, 1872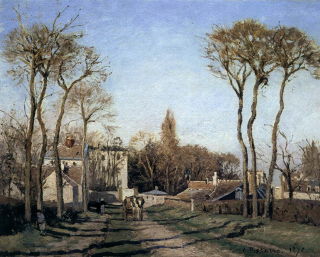 Entrance to the Village of Voisins
Camille Pissarro
Oil on Canvas 1872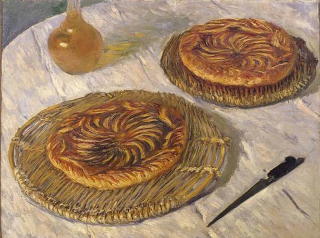 The Galettes
Claude Monet
Oil on Canvas 1882
A lot of paintings here are from private collections, or american galleries, so a lot new to see. It is definitely worth travelling to catch them here while you can. The show ends at the end of May.