Sun, 11 Jan 2015
Laptop Maintenance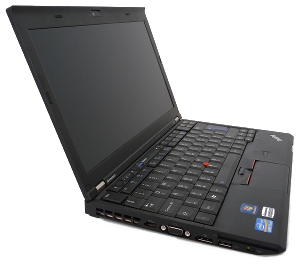 My laptop of choice has always been a Thinkpad, firstly as made by IBM and latterly by Lenovo. I own an X220 (and an older X60s, still a wonderful little machine), and even though it's a few years old now it's still a great laptop.
One of the big reasons I'd still buy a Thinkpad is their build quality. Also, if you need to do any maintenance on the system (e.g. upgrade RAM, swap the mSATA SSD), the documentation is very good (much better than Dell's for instance).
People often enthuse about the build quality of Apple laptops, but I'm not willing to spend money with Apple. And even if I was, it doesn't seem such a good idea to replace Mac OSX with Linux. Linux generally runs very well on the Thinkpad.
Currently with Debian "Jessie" (Testing) installed and the i3 tiling window manager. It's very refreshing not having all the desktop clutter around. Not really any desktop at all in fact.