Sat, 09 Nov 2013
Kelvingrove, Glasgow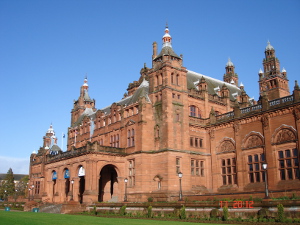 I visited Glasgow a couple of months ago, taking the short train over from Haymarket in Edinburgh to Queen Street. From there it was only a 30 minute walk up Argyle Street to the Kelvingrove museum.
If you visit galleries or museums, you'll probably start noticing how big and imposing the buildings sometimes are. They were often built in the 19th Century at the peak of the Victorian public building and engineering boom, and many are very impressive.
A big grand building, the Kelvingrove was built in a Spanish Baroque style according to wikipedia, opening in 1901. It's easy to see the baroque looking at it and the red sandstone (typical of many buildings in Glasgow) is quite striking.
The inside is pretty good as well.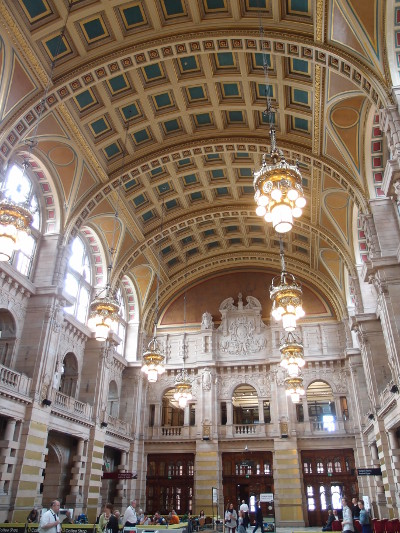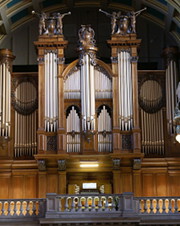 This large central space has a huge pipe organ at one end, demonstrated at 1pm every day when an organist plays to the audience of staff and visitors. An impressive sound (Technical Specification). Bach would be a very fitting use for such an instrument.
Around the hall and spreading out to the other parts of the building on the ground and first floors are the museum's collection, everything from paintings and sculptures to all sorts of objects: dinosaurs, spitfires and even steam engine models. As you would expect, there's a good civic history here as well, especially of the International Exhibition in 1888.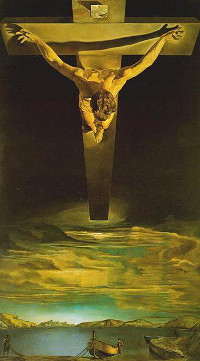 A surprising discovery inside was a very famous Dali painting, Christ of Saint John of the Cross, housed inside its own chapel like room.
This is a very famous and beautiful painting. something people have very deep feeling about. Dali's well known for being a surrealist, and a bit of a clown sometimes, but paintings like this show just how great a classical painter he actually was. His technique is amazing.

As I was leaving the museum, I passed a big Lawn Bowling event. This was the Bowls Scotland 8 Nations Commonwealth Invitation Championship and as I walked by I caught some England versus New Zealand.