Fri, 30 Aug 2013
Auld Reekie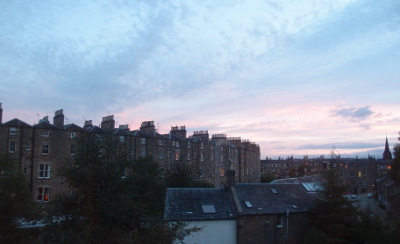 Back from Edinburgh a.k.a. Auld Reekie.
I try and visit friends and family in Edinburgh once a year now, and this time I went a little earlier than usual and managed to catch some good weather for a change. Some sunshine and warmth makes a good difference to an already beautiful city.
Having gone to school and university up here, I know the city quite well but it's changed a lot. I caught the tail end of the festival this time and can't remember it ever being so busy when I lived there.
So, I've done the usual: lots of gallery and museum trips, including a visit to Glasgow Kelvingrove Museum. This means lots of history and art, some of it very awe inspiring. I'll be reporting on it over the new few days and weeks, so watch out.
My return home was also "interesting" when my train was cancelled at Doncaster and I had to figure out how to carry on to London, along with hundreds of other people. In the end, I got home via Sheffield, and a roundabout route!