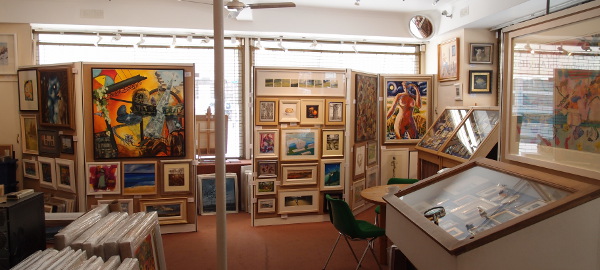 I went back to the Llewellyn Alexander gallery to have a look at their Not the Royal Academy show. I love the smaller gallery because you can get much closer to the art, and there's often a lot more of it, packed into a smaller space. If you get there early, as I did, you miss crowds as well. Paintings everywhere.
All the works got a rejection for the Royal Academy show, but as you will see, not for any lack of skill. In conversation with one of the LA gallery proprietors, even they have to reject some, which is always a difficult thing to do: that would be a double rejection sadly. This is usually purely due to the lack of space or a piece being too similar to others already chosen.
I'll have to go back for another look: lots to see. Some favourites are below (all on sale).