Thu, 16 May 2013
Spitalfields, London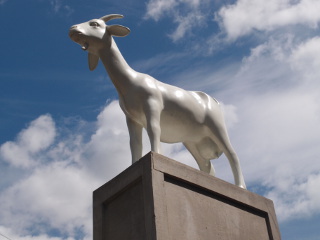 I worked round the corner from Spitalfields market near London Liverpool Street ten or so years ago. A lot of history in this area, some of it notorious. I made a return visit at the weekend and saw a lot of changes.
For one thing, it now has a goat ...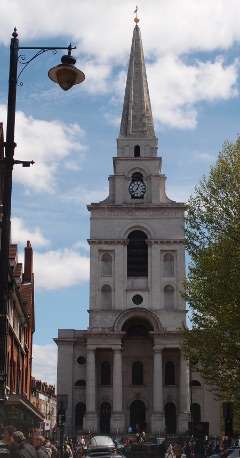 Christ Church, designed by Hawksmoor and built between 1714 and 1729, is still there and still striking.
SpitalFields Market was bustling and full of fashionable and trendy stalls and shops. Many seem to sell very similar things though, as if there's a "craft" factory somewhere churning out the usual stuff. Still worth a visit because there's almost always something interesting and/or different to see or find. Compared to some high streets now, whether of the delapidated variety (e.g. Oxford Street, East) or the mundane standard variety (many towns), a market like this is much more stimulating.