Sun, 17 Feb 2013
Police Hate Bikes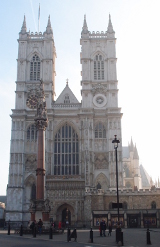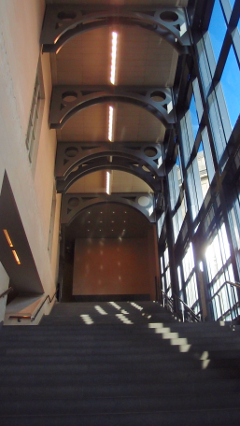 Lovely morning, blue sky if a little cold. I thought I'd bike up to Buckingham Palace and use my Northern Renaissance ticket again (free re-entry).
But once up there, I couldn't see anywhere to lock up the bike and the staff wouldn't let me carry it folded, or put it in the cloakroom. They said there were some bike rails further up and round the next road but I couldn't find them.
What a shame. Apparently the "police don't like bikes locked up nearby" (no doubt due to some sort of "anti-terrorism" fear). This is similar to Whitehall when I visited the Banqueting House last year. Then however, a sympathetic staff member let me fold and stick the bike behind a table inside. I think I might write to the gallery and ask them to see if they can sort something out.
Instead, I went up to the National Gallery (entrance stairway shown above) and looked at some early renaissance altar pieces, with bike locked up directly outside on a bike rail. It's a pity they don't allow photographs inside though.
Definitely worth a visit because I found a room devoted to the artist Carlo Crivelli. Painting at the end of the 15th Century, his paintings are very colourful, very beautiful and (apparently primarily) painted in egg tempera. They have quite an individual style.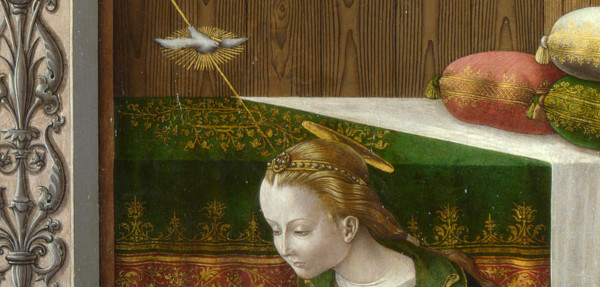 Edit: typo