Sun, 09 Dec 2012
Crafty Fox Market @ Dogstar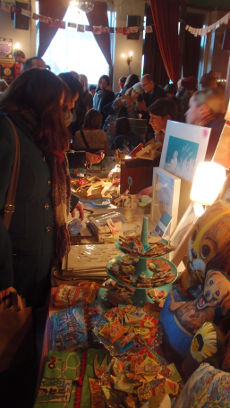 It must be 10 or 15 years since I was last inside Brixton's Dogstar. That would have been at night in its pub/club incarnation.
On Saturday it was host to the Crafty Fox Market and it being just down the road, I ventured down Coldharbour Lane to have a look. Lots of small independent stalls over all three floors selling all sorts of things: a lot of jewellery, art work, clothes and stuffed toys.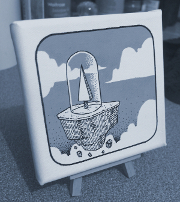 Pretty busy. Not exactly a Christmas market but I think a lot of people had the same idea.
I bought a mini (4x4cm) acrylic canvas painting by Hatch Art.