Fri, 02 Dec 2011
The Gallery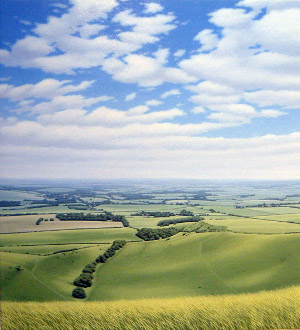 I've been to quite a few shows in many big museums and galleries this year, but easily forget that there are a lot more smaller, private galleries around, often with very interesting and appealing art in them. If I have time, I've made a special effort to pop in if I pass one, if it doesn't look too intimidating.
A few months ago I had a great look around the Francis Kyle gallery. The exhibition was called This Twittering World and featured art inspired by T.S. Elliot's Four Quartets.
Passing by, I saw something amazing through the window and had to have a look. The two staff that showed me around some of it (including paintings not on display) were wonderful. This sort of thing does not happen at the National Gallery, or any of the larger galleries in general.
In the end though, the artist that struck me most here was Jonathan Briggs. Beautiful and serene paintings of idyllic English landscapes. I love these. I would love to own one.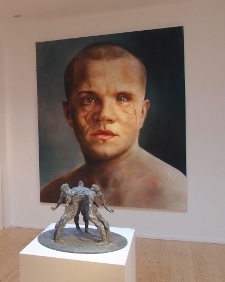 At the weekend, I looked at the Winter Collective exhibition at the gallery Different in Percy Street. Like the Francis Kyle visit, it was the sight of very arresting paintings that drew me in, in this case the large and unsettling oil paintings by Johan Andersson.
These are very well executed but not something I would hang on my wall in general. Apart from the subject matter being dark and disturbing, they're very large. The oil painting is beautifully done however and I cannot complain too much because the subject matter (stumps, scars and acid victim) is not far removed from some of my own dabblings many years ago.
One thing you do start to notice is how much each individual work goes for. From a a few hundred (small, screen print style) to many thousands. If paper money starts to seriously lose its store of value, then many people see art as an alternative investment. Maybe wisely.